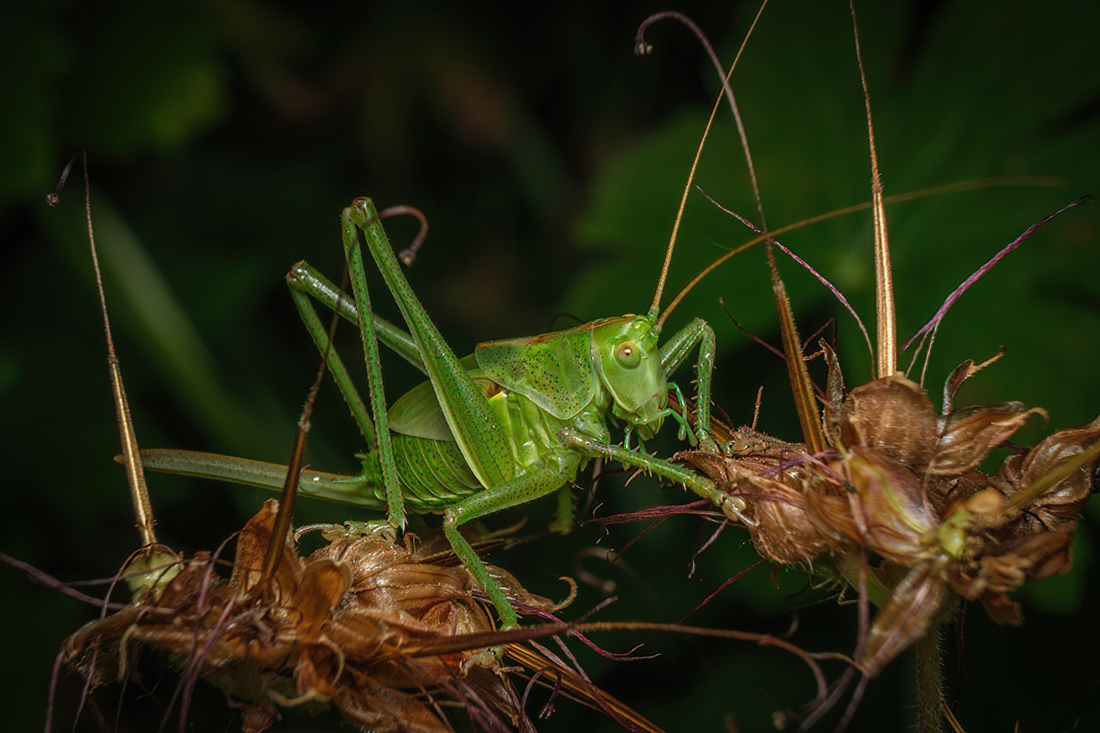 Grote groene sabelsprinkhaan
great green bush-cricket
Fuji X-T4 16-80mm @ 80mm + 21mm extension tubes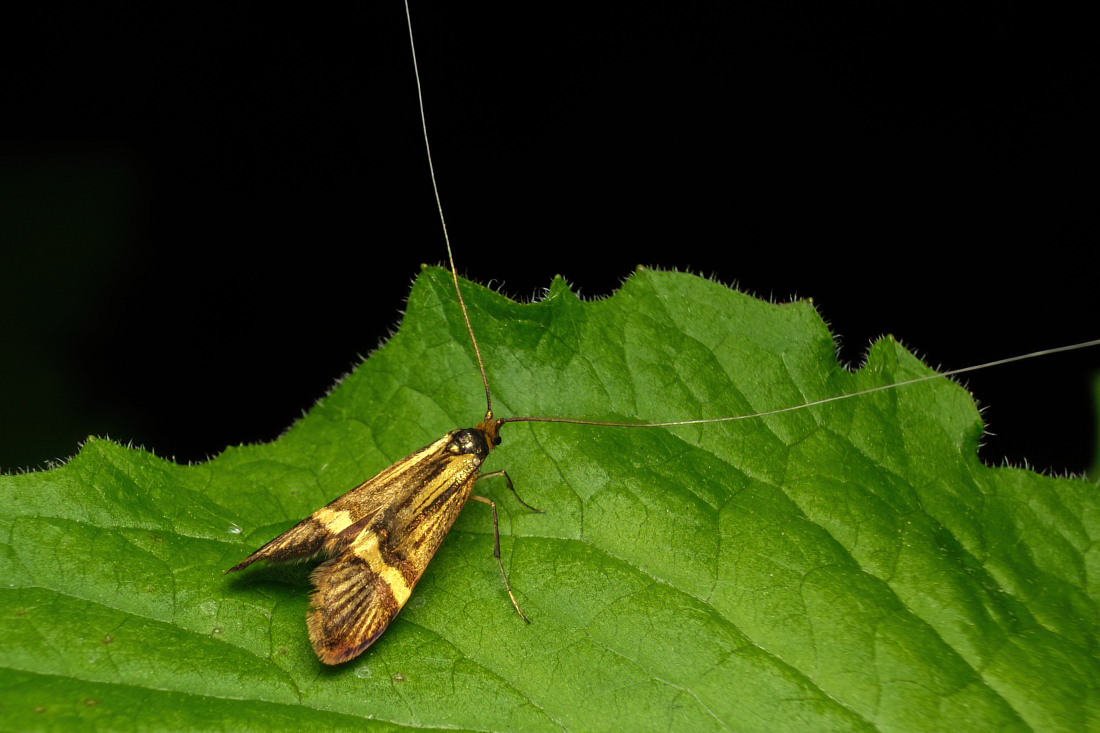 Geelbandlangsprietmot
Longhorn moth
Fuji X-T4 16-80mm @ 80mm + 31mm extension tubes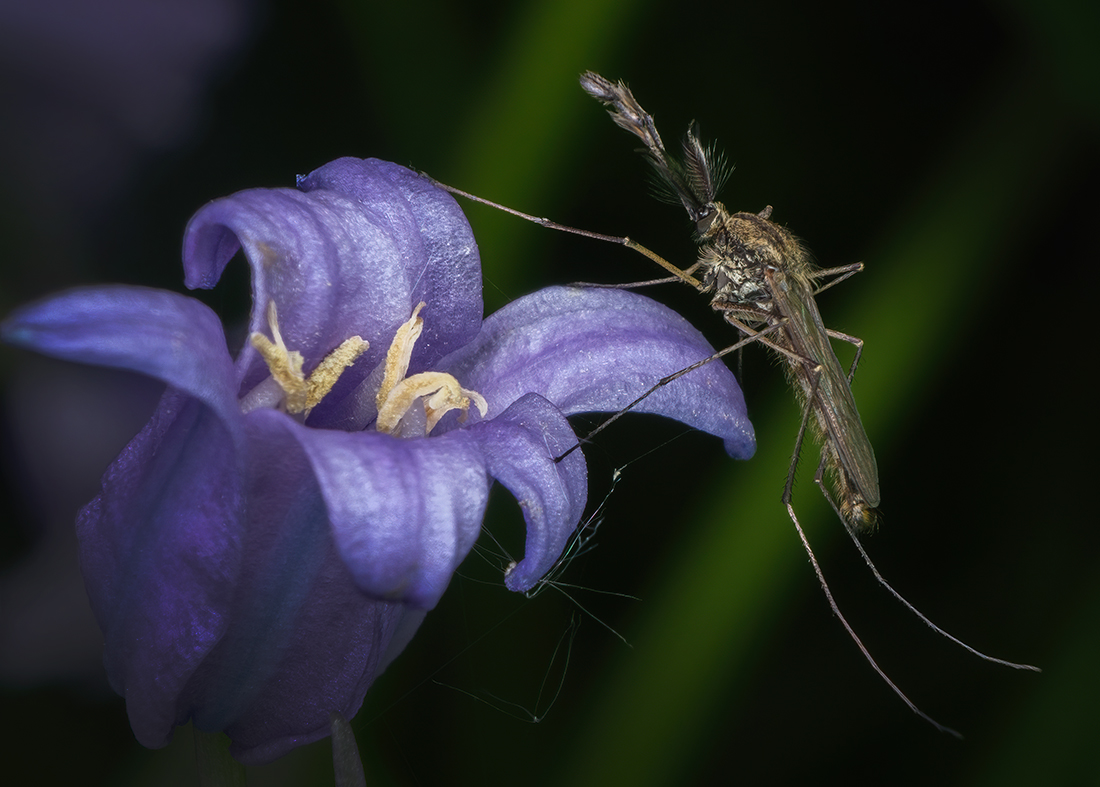 Onbekend
Unknown
Fuji X-T4 16-80mm @ 80mm + 31mm extension tubes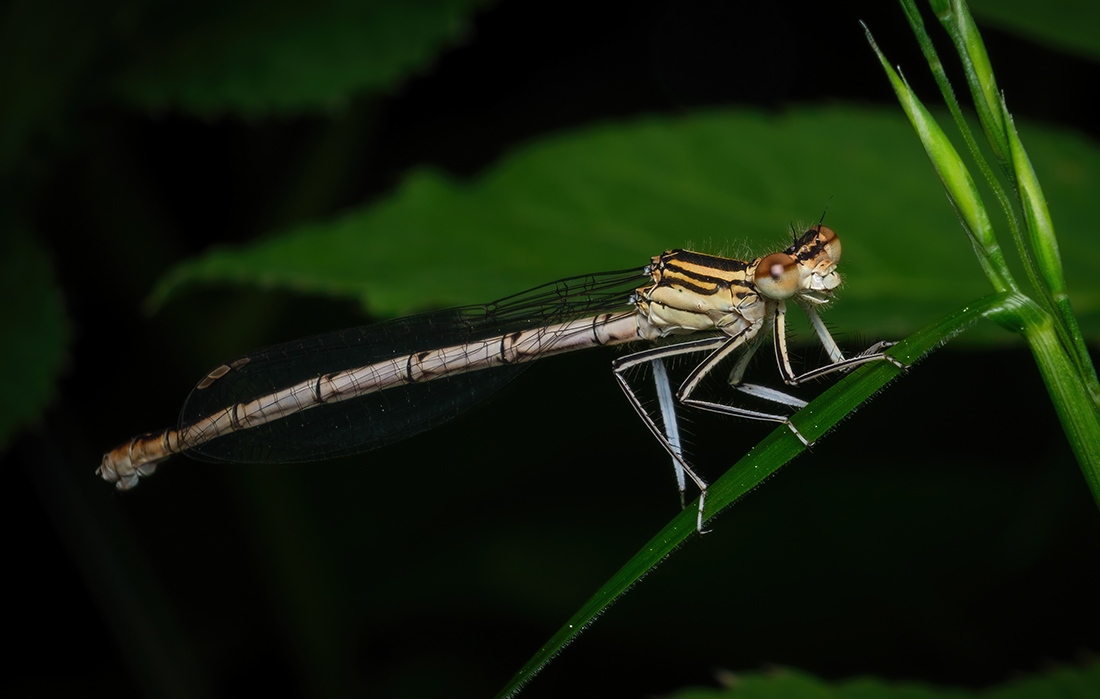 Blauwe breedscheenjuffer
White-legged damselfly  (Platycnemis pennipes)
Fuji X-T4 16-80mm @ 80mm + 21mm extension tubes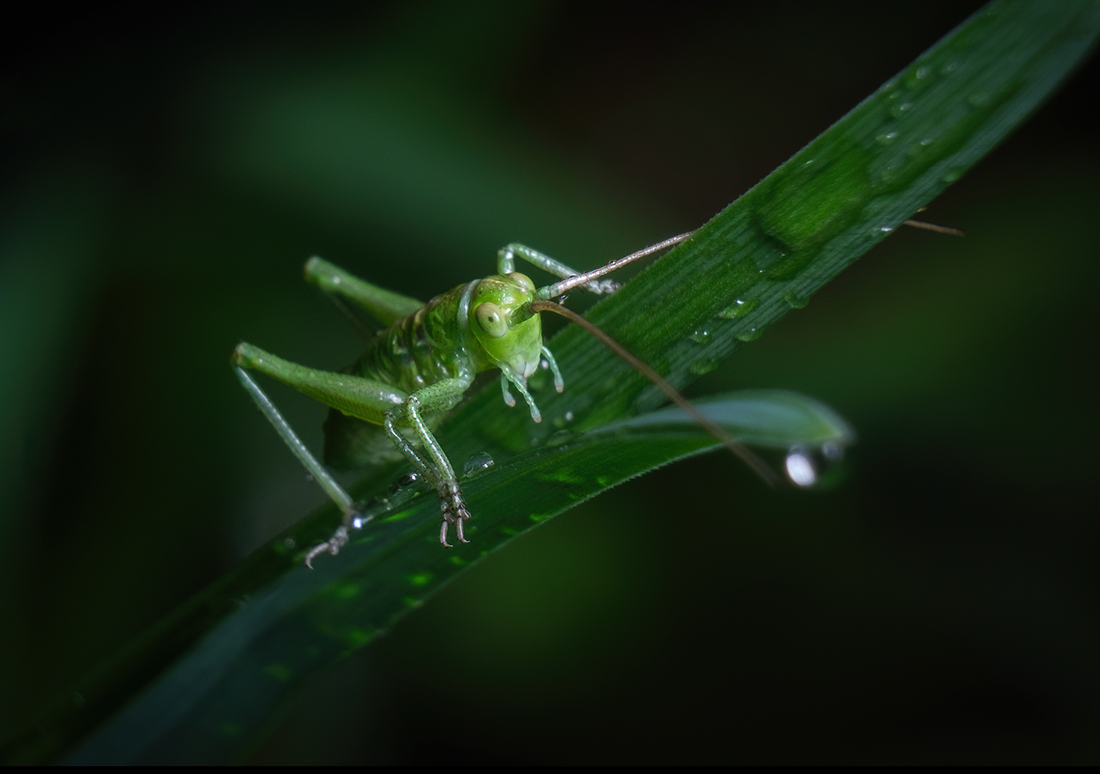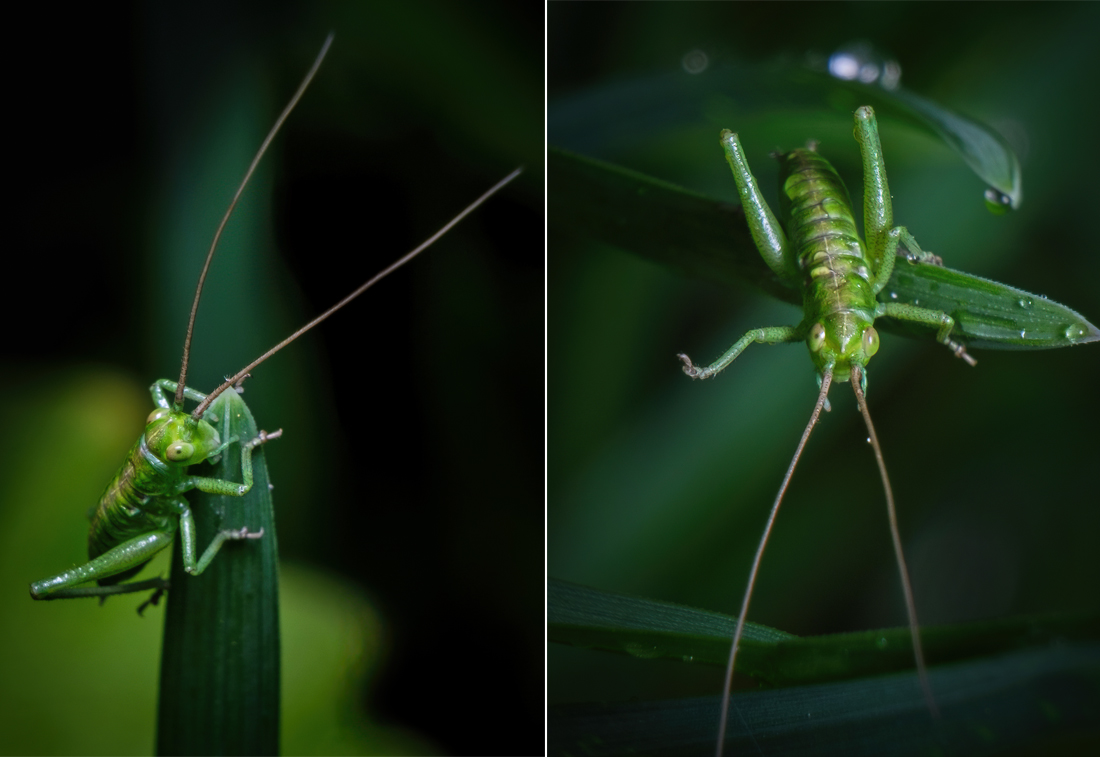 Grote groene sabelsprinkhaan (nimf)
Great Green Bush-cricket  (Tettigonia viridissima) (nymph)
Fuji X-T4 16-80mm @ 80mm + 31mm extension tubes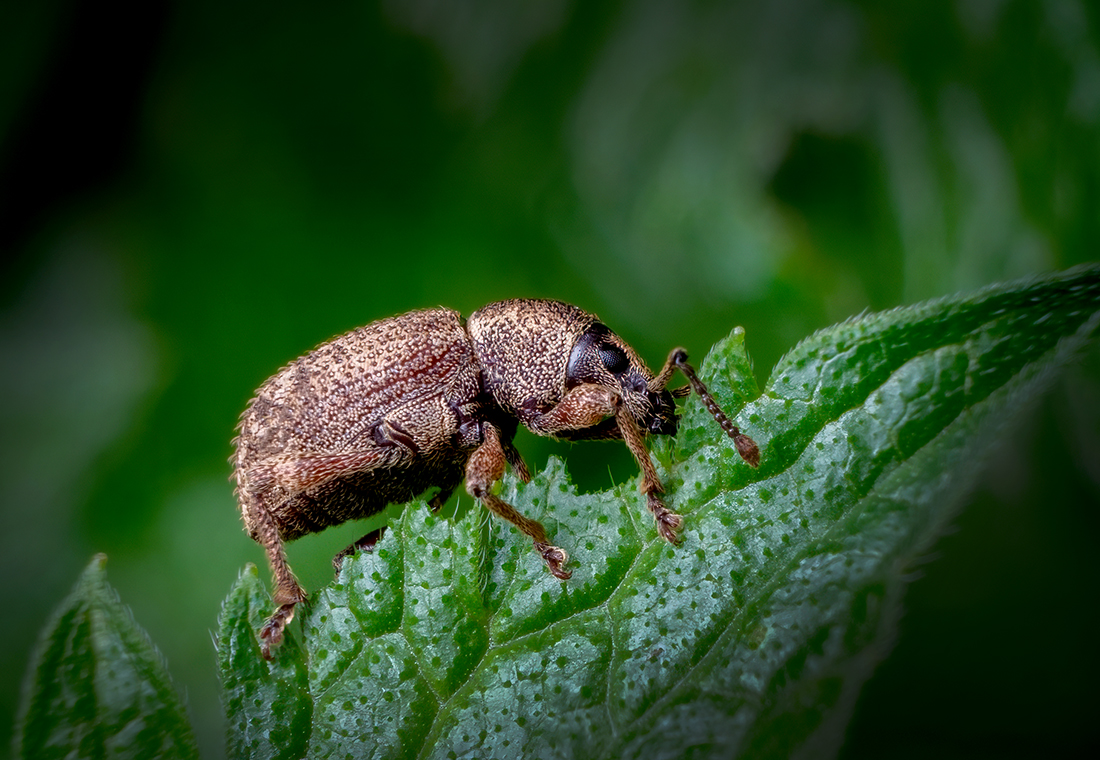 Grauwbruine dennensnuitkever
Strophosoma capitatum 2
Fuji X-T4 16-80mm @ 80mm + 31mm extension tubes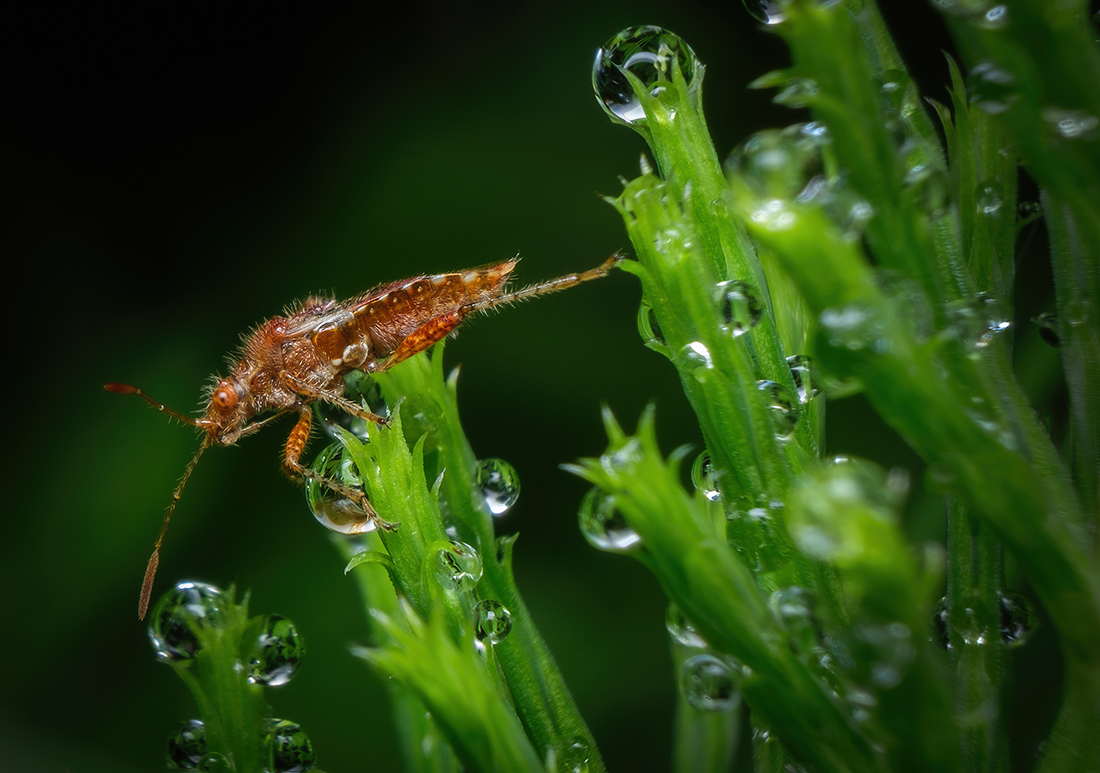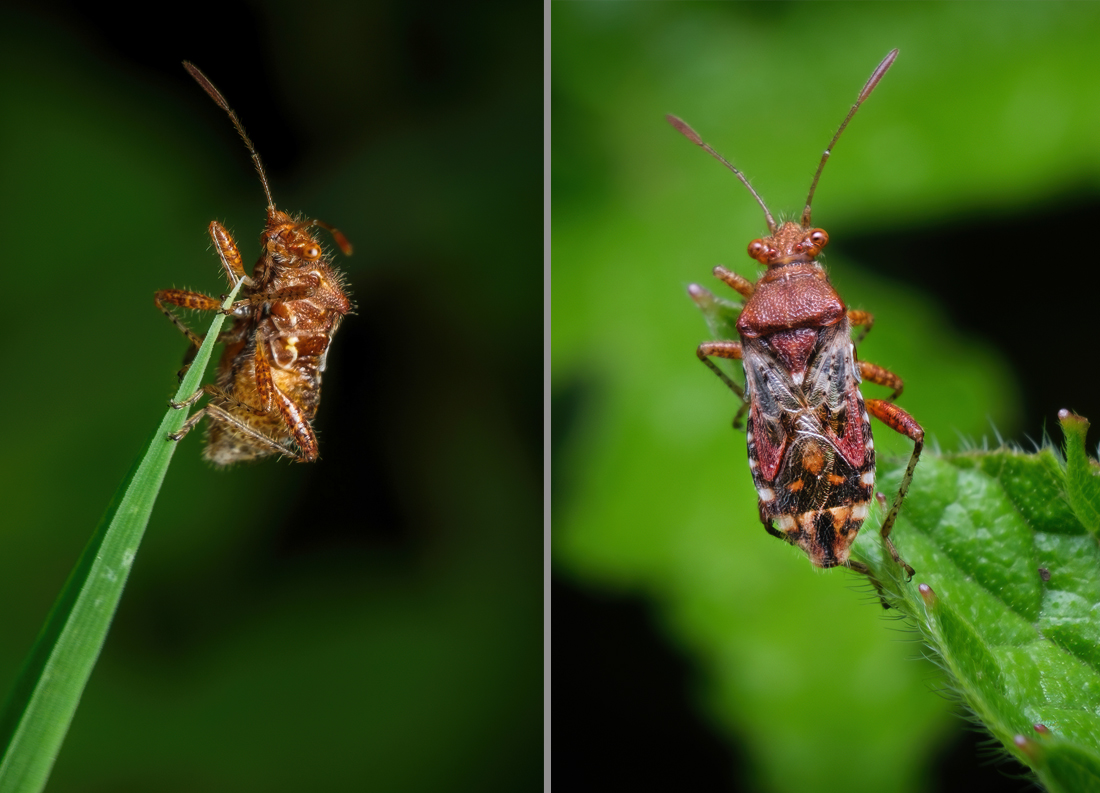 Geblokteglasvleugelwants
Rhopalus subrufus
Fuji X-T4 16-80mm @ 80mm + 31mm extension tubes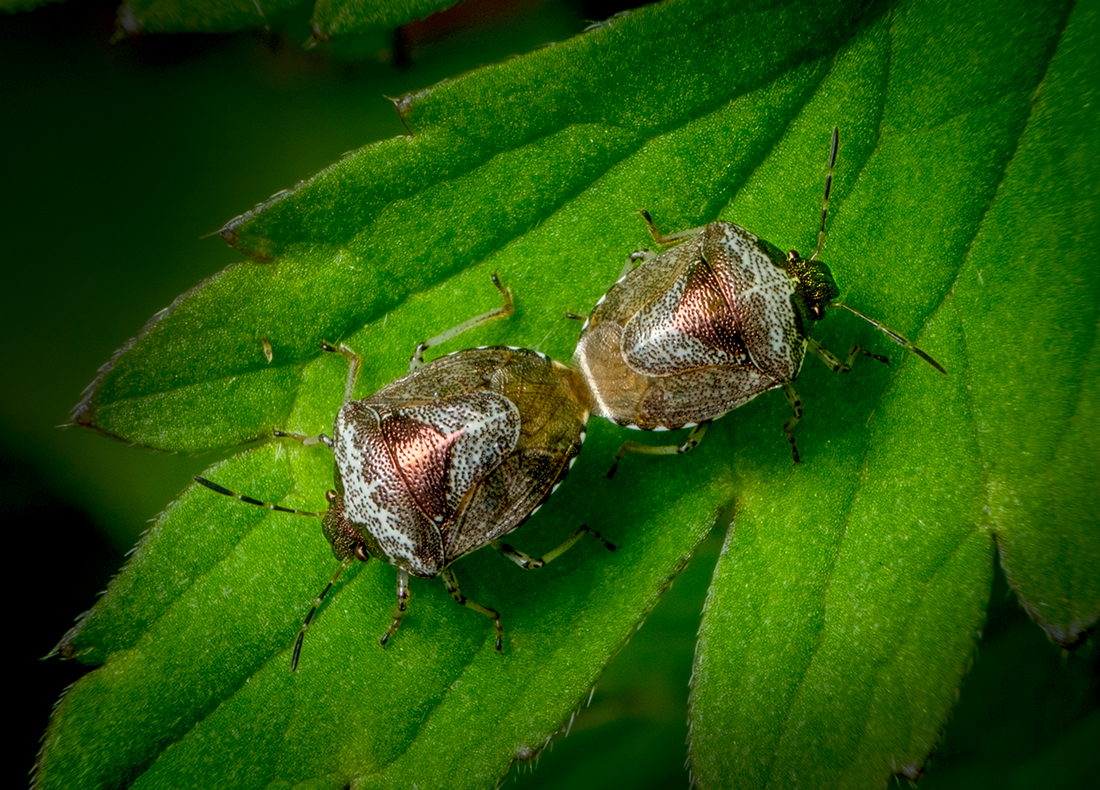 Andoornschildwants
Woundwort shieldbug  (Stagonomus venustissimus)
Fuji X-T4 16-80mm @ 80mm + 31mm extension tubes

Zweefvlieg – (Syrphidae)
Hover fly
Fuji X-T4 16-80mm @ 80mm + 31mm extension tubes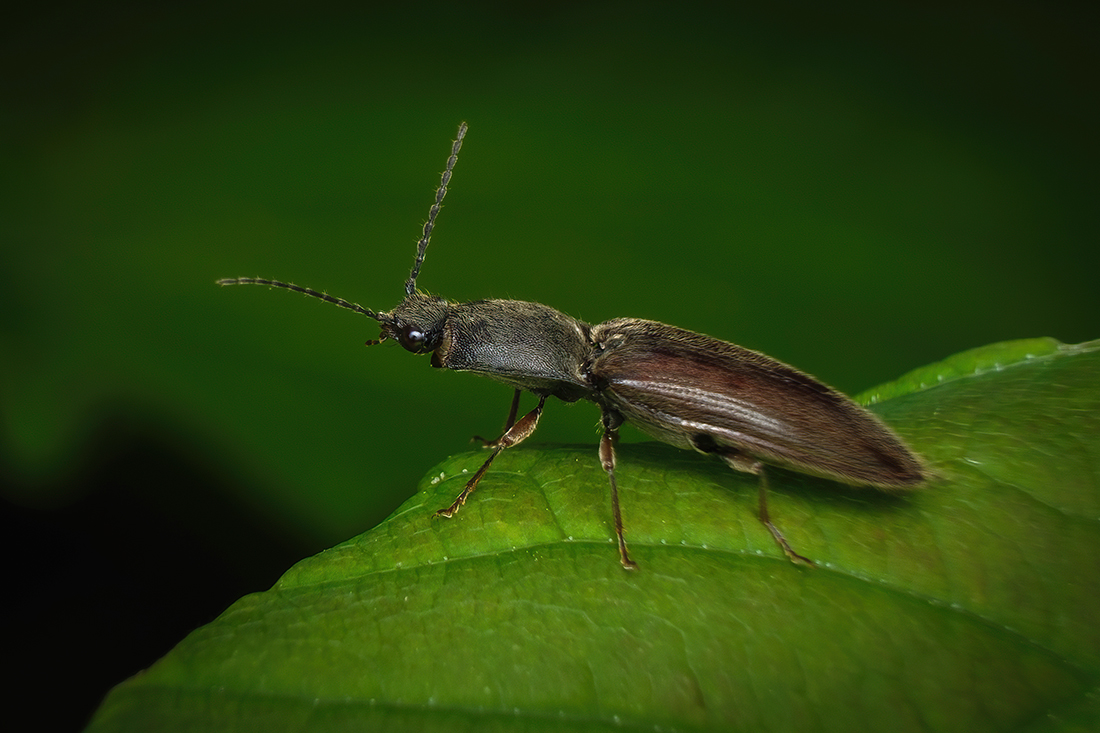 Roodaarskniptor – (Athous haemorrhoidalis)
Click Beetle
Fuji X-T4 16-80mm @ 80mm + 31mm extension tubes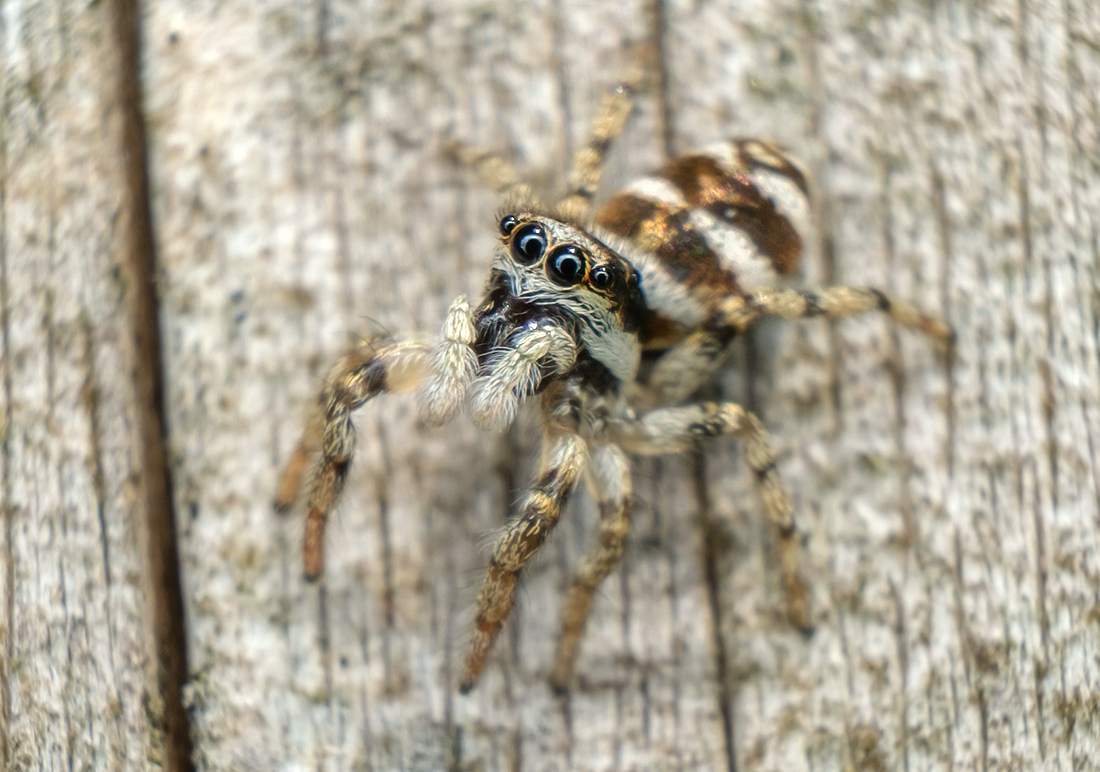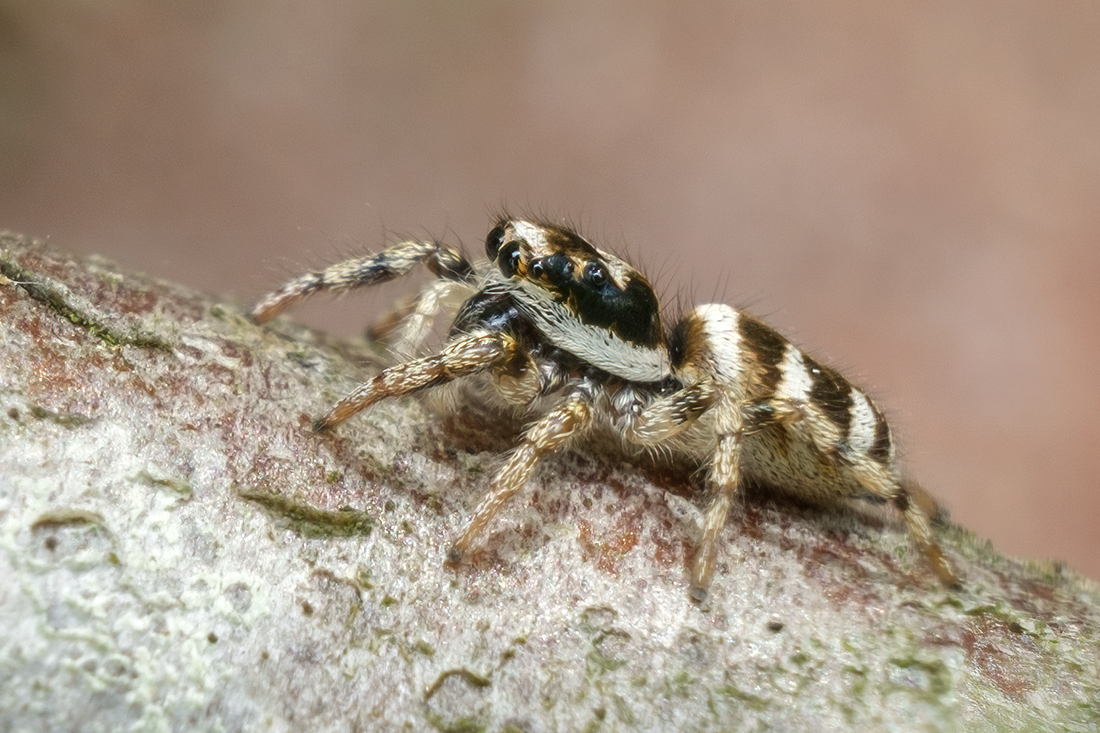 De Huiszebraspin (Salticus scenicus)
Dit spinnetje van 5–7 mm groot, hij heeft vier paar ogen. De spin kan binoculair zien en zo afstand schatten en vormen en kleuren waarnemen.
The Zebra spider (Salticus scenicus) is 5–7 mm in size, it has four pairs of eyes. It can see binocularly and thus estimate distance and perceive shapes and colors.
Fuji X-T4 16-80mm @ 80mm + 31mm extension tubes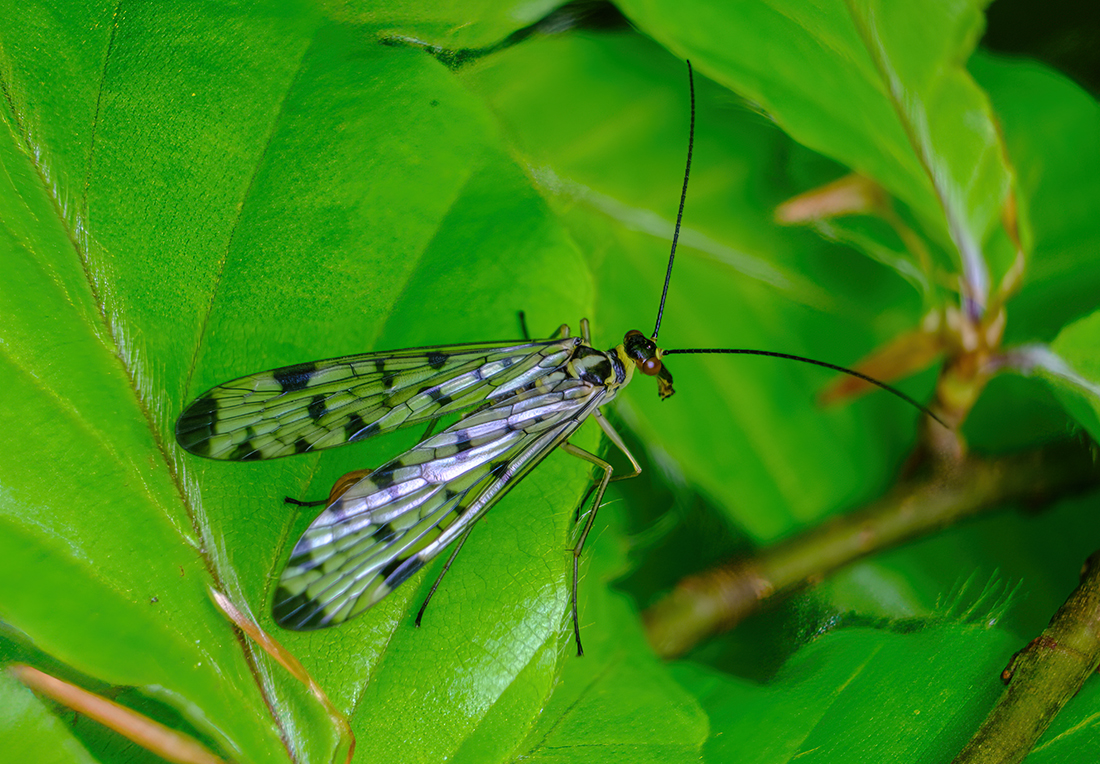 Duitse schorpioenvlieg
German scorpionfly
Fuji X-T4 16-80mm @ 80mm + 31mm extension tubes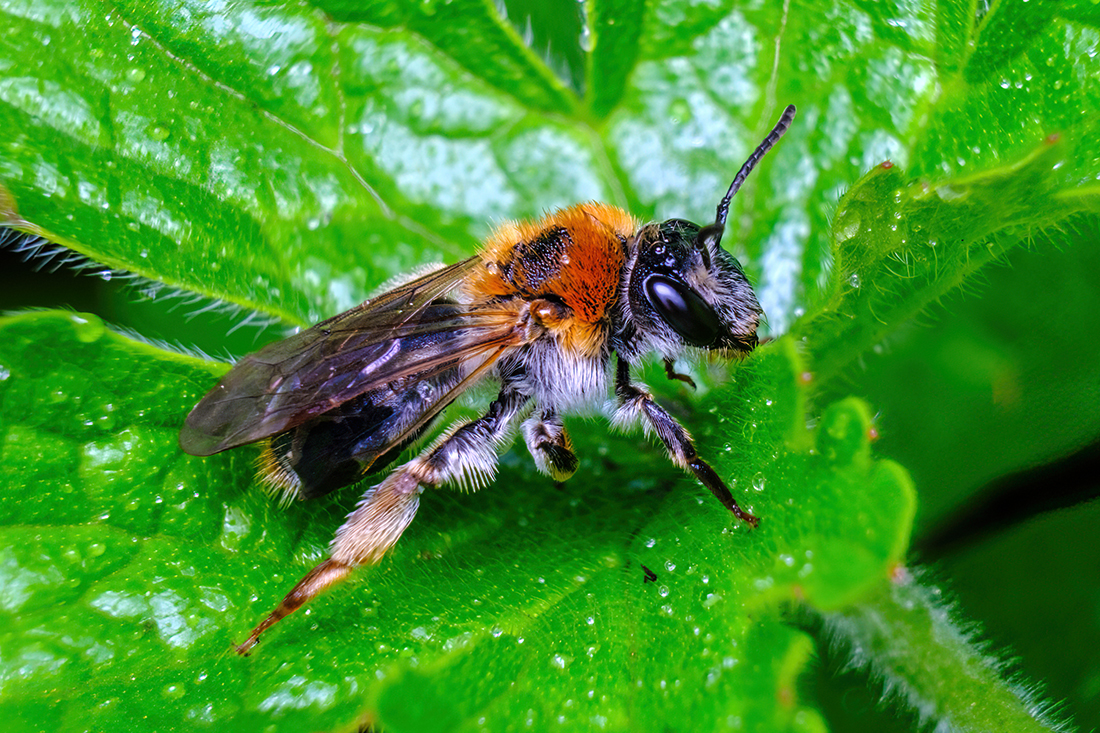 Roodgatje
Orange-tailed Mining Bee
Fuji X-T4 16-80mm @ 80mm + 31mm extension tubes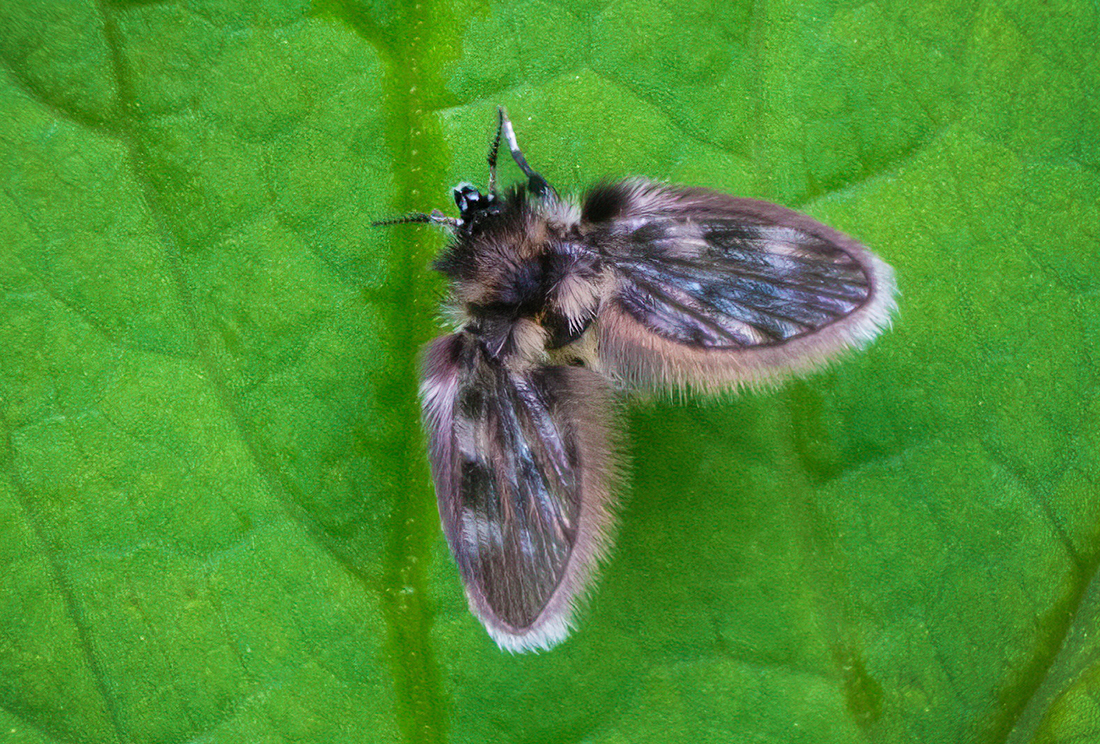 Motmugje – Pneumia spec.
Moth mosquito – Pneumia spec.
Fuji X-T4 16-80mm @ 80mm + 31mm extension tubes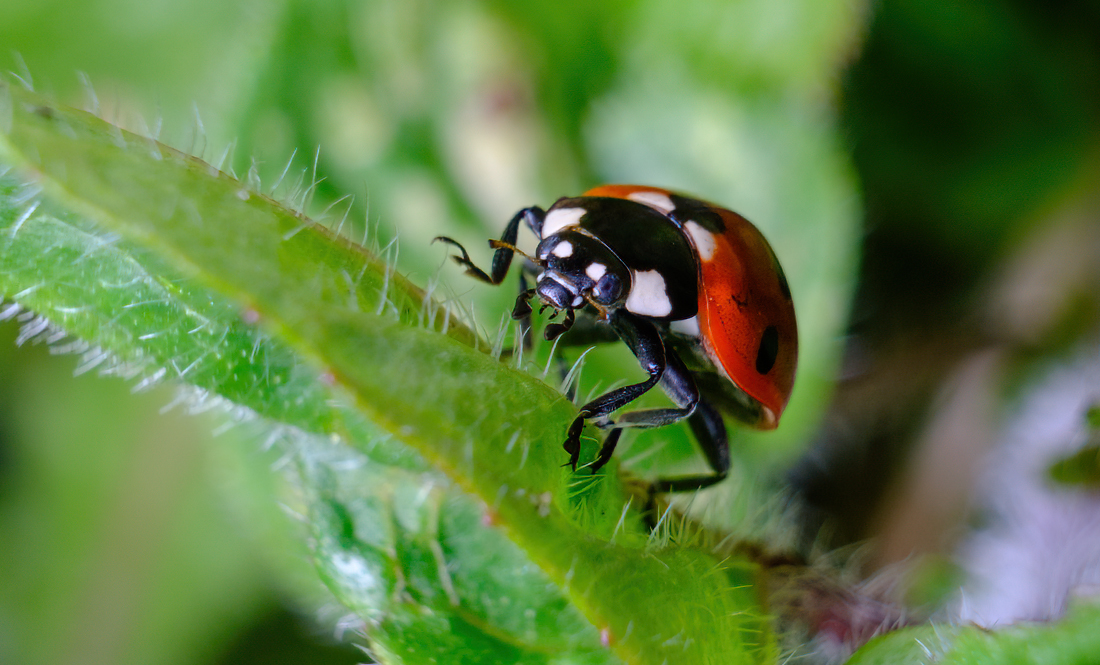 ZevenstippeligLieveheersbeestje
Seven-spot Ladybird
Fuji X-T4 16-80mm @ 80mm + 31mm extension tubes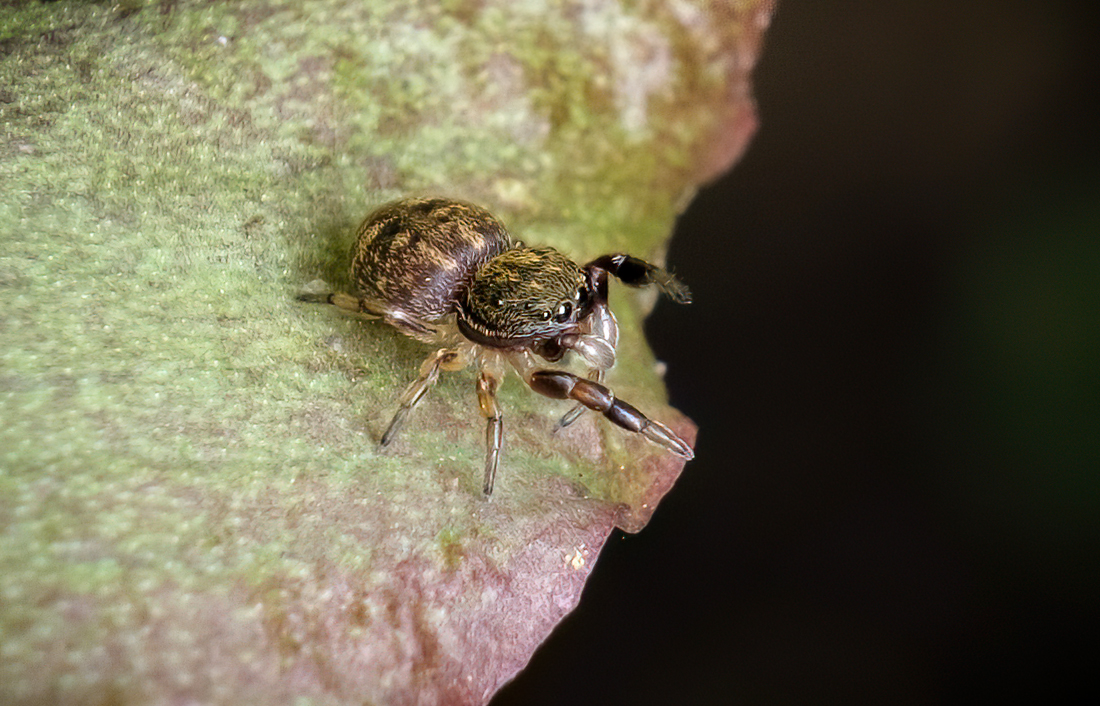 Eikenspringspin
Oak jumping spider
Fuji X-T4 16-80mm @ 80mm + 31mm extension tubes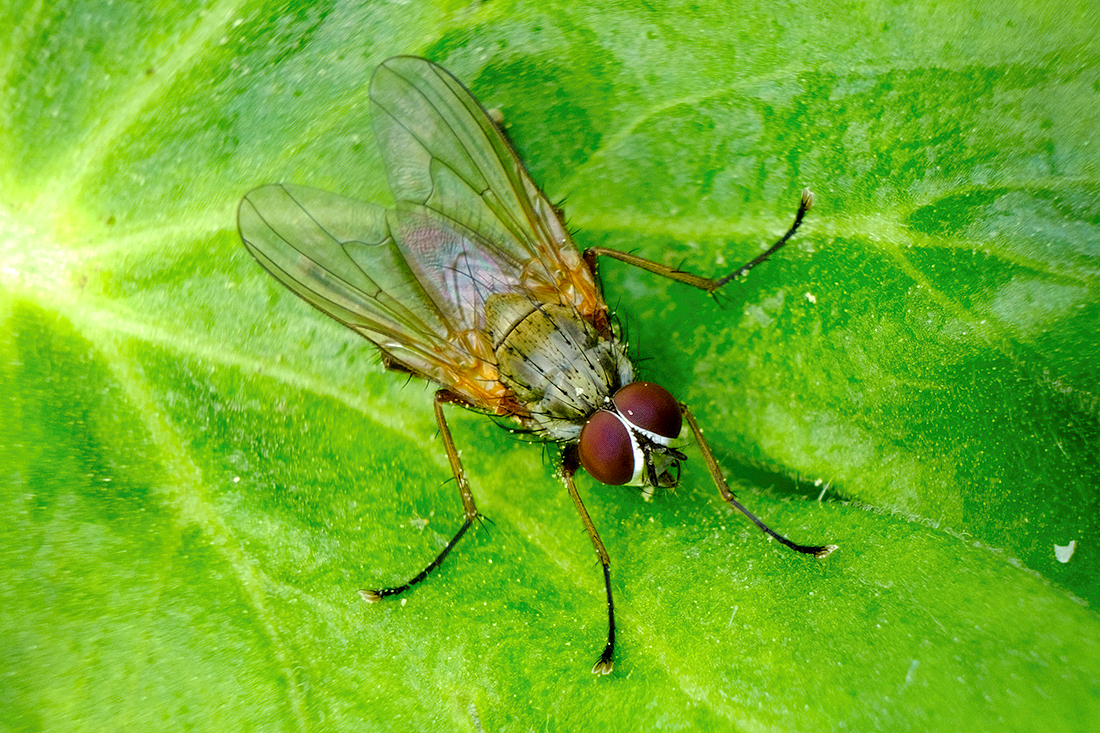 Bromvlieg – Melanomya nana
Blowfly
Fuji X-T4 16-80mm @ 80mm + 31mm extension tubes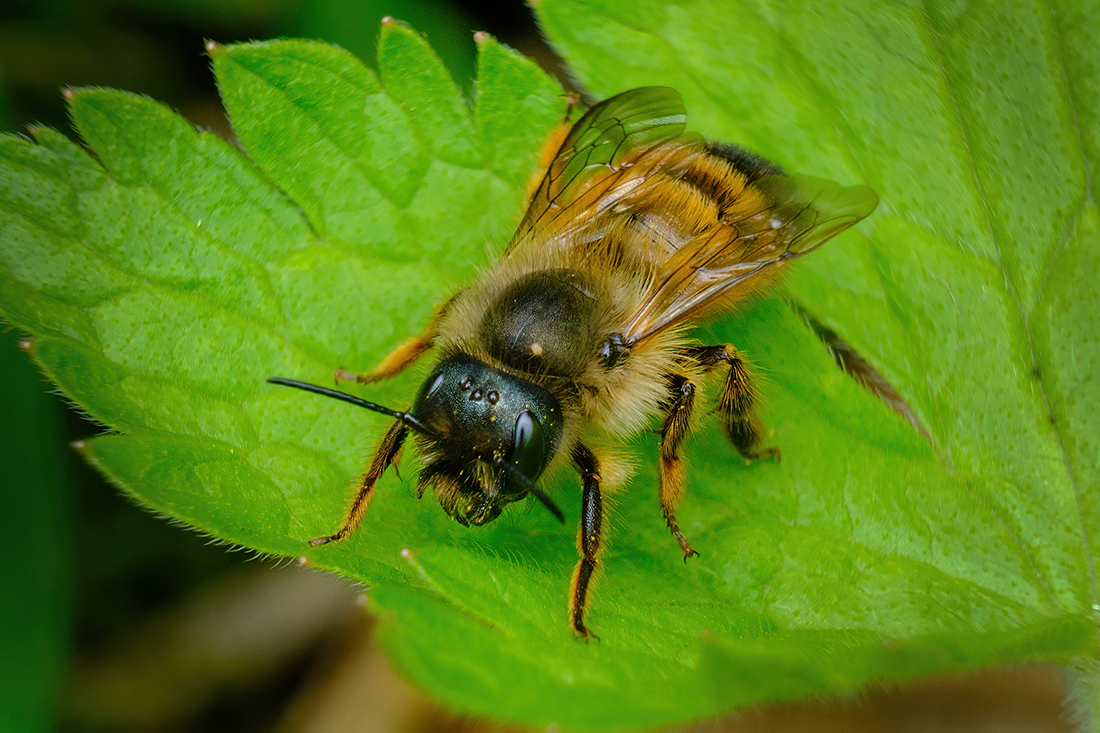 Rosse metselbij
Red brick bee
Fuji X-T4 16-80mm @ 80mm + 31mm extension tubes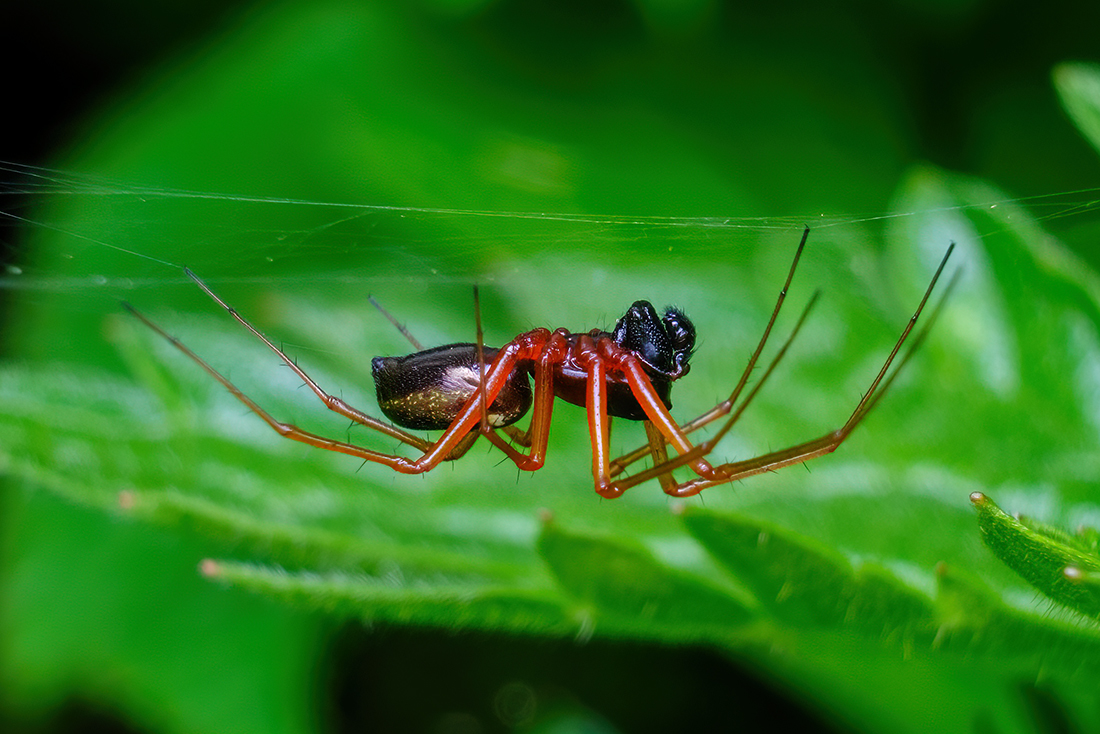 Tuinhangmatspin (Linyphia hortensis)
Garden hammock spider
Fuji X-T4 16-80mm @ 80mm + 31mm extension tubes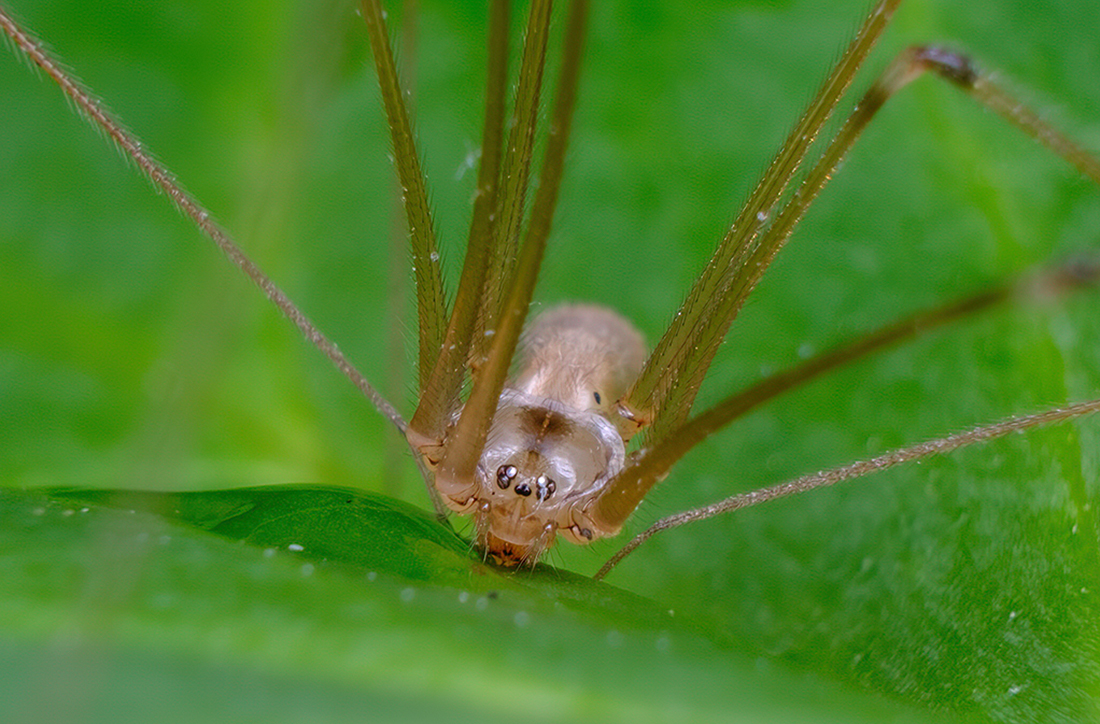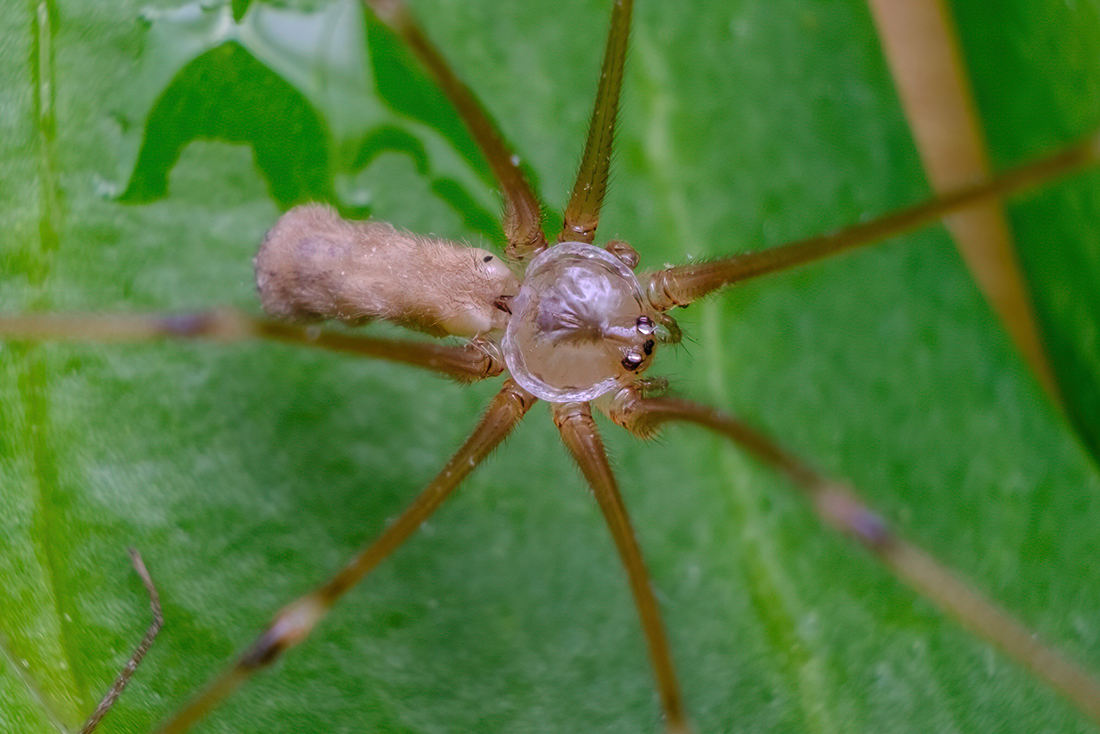 Trilspin – Pholcus phalangioides
Vibrating spider
Fuji X-T4 16-80mm @ 80mm + 31mm extension tubes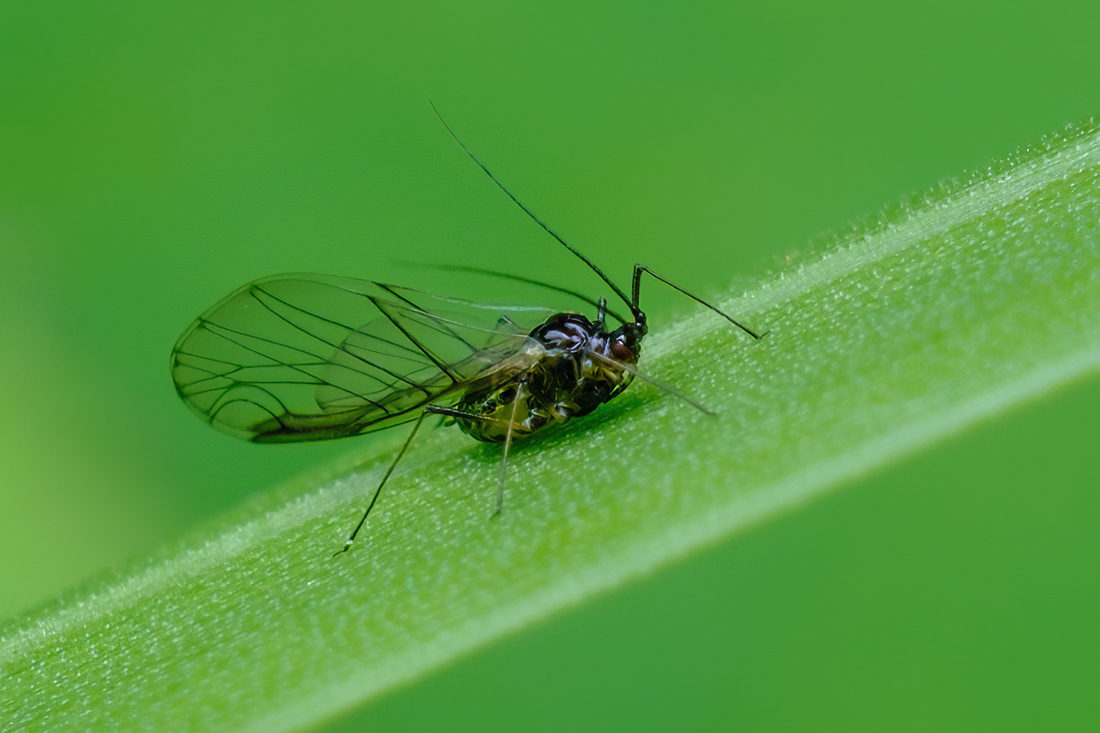 Onbekend!
Unknown!
Fuji X-T4 16-80mm @ 80mm + 31mm extension tubes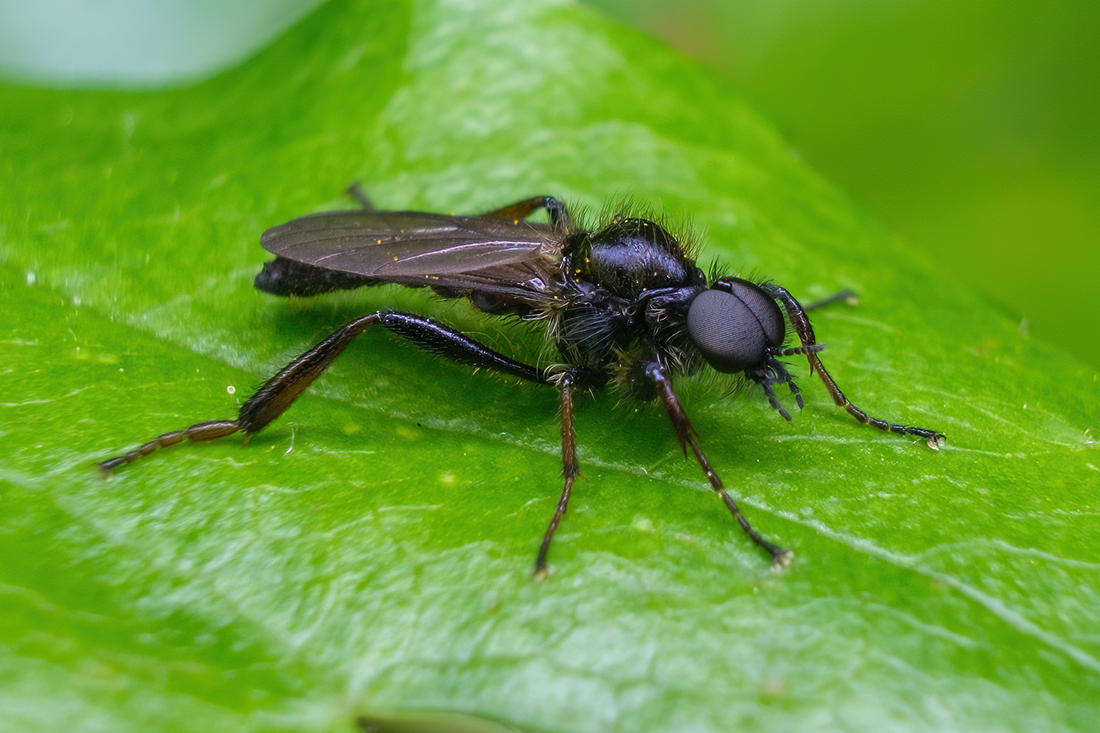 Rouwvlieg – Bibio johannis
Black fly
Fuji X-T4 16-80mm @ 80mm + 31mm extension tubes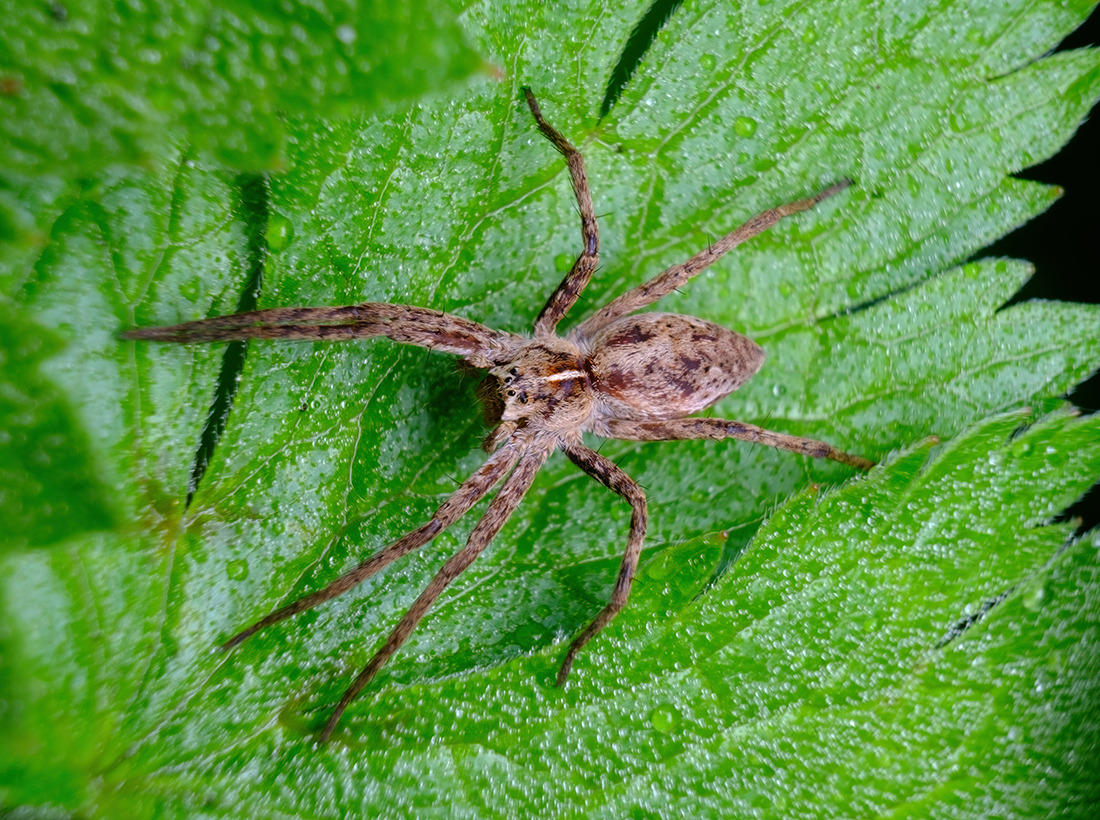 Kraamwebspin
Nursery Web spider
Pisaura mirabilis
De kraamwebspin is een actief jagende spin die jaagt als een wolfspin.
Fuji X-T4 16-80mm @ 70mm + 31mm extension tubes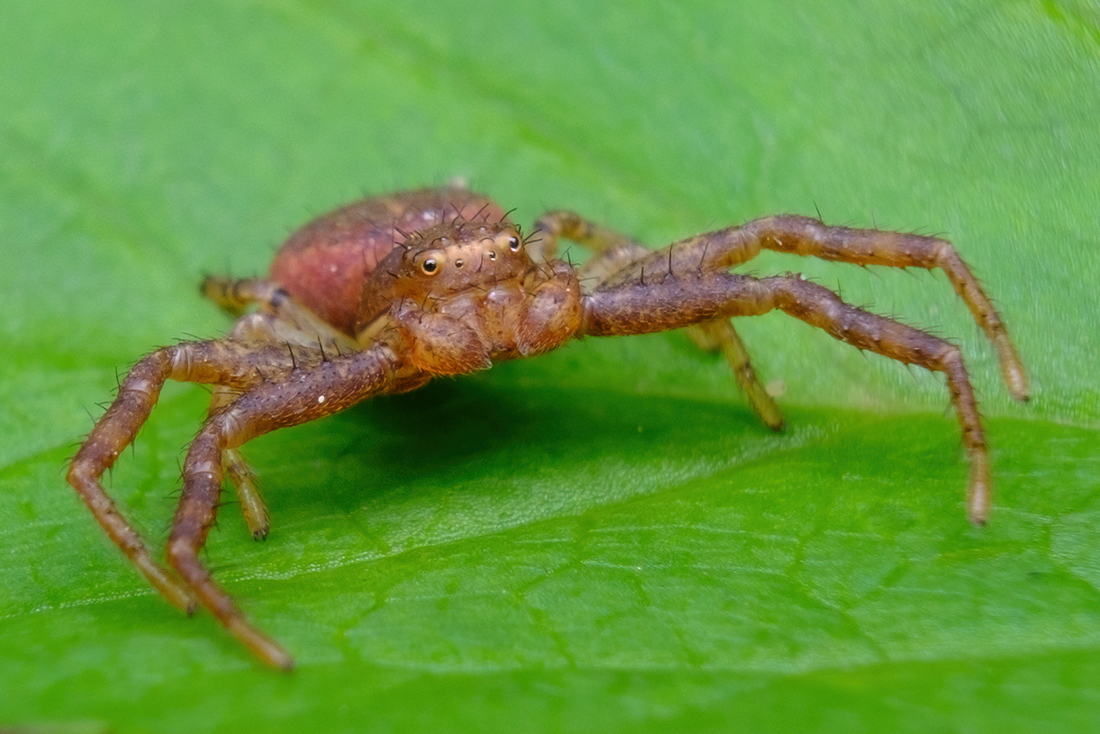 Fuji X-T4 16-80mm @ 70mm + 31mm extension tubes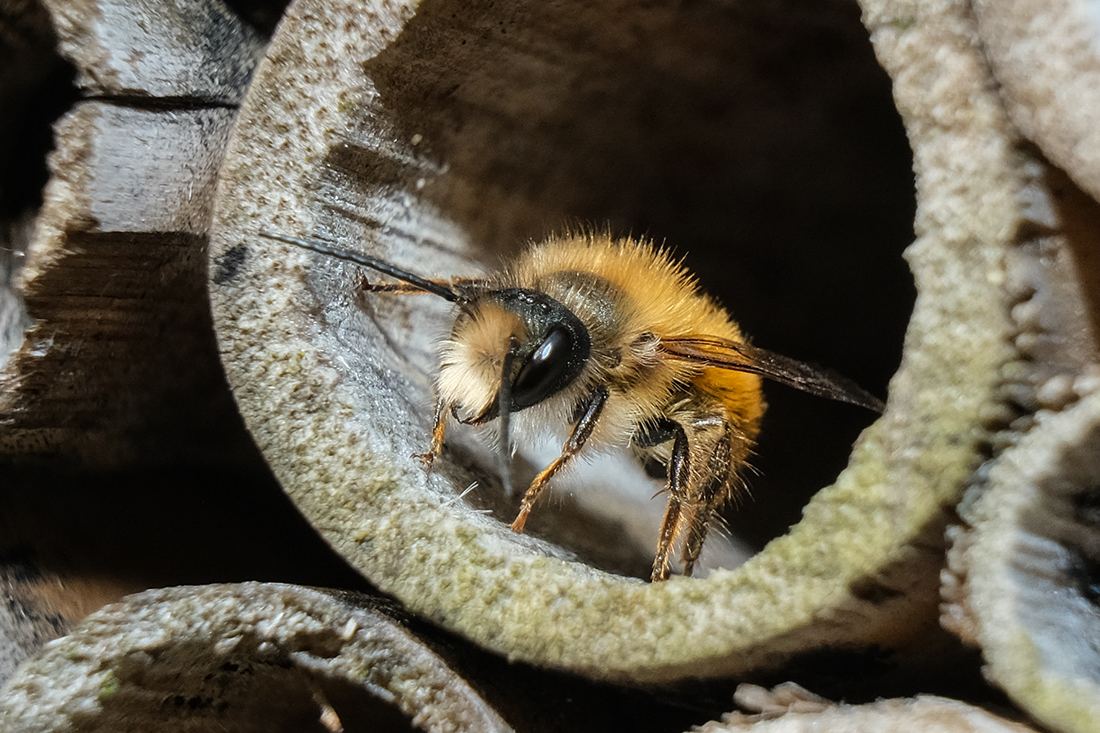 Honingbij
Honey Bee
Fuji X-T4 16-80mm @ 74mm + 21mm extension tube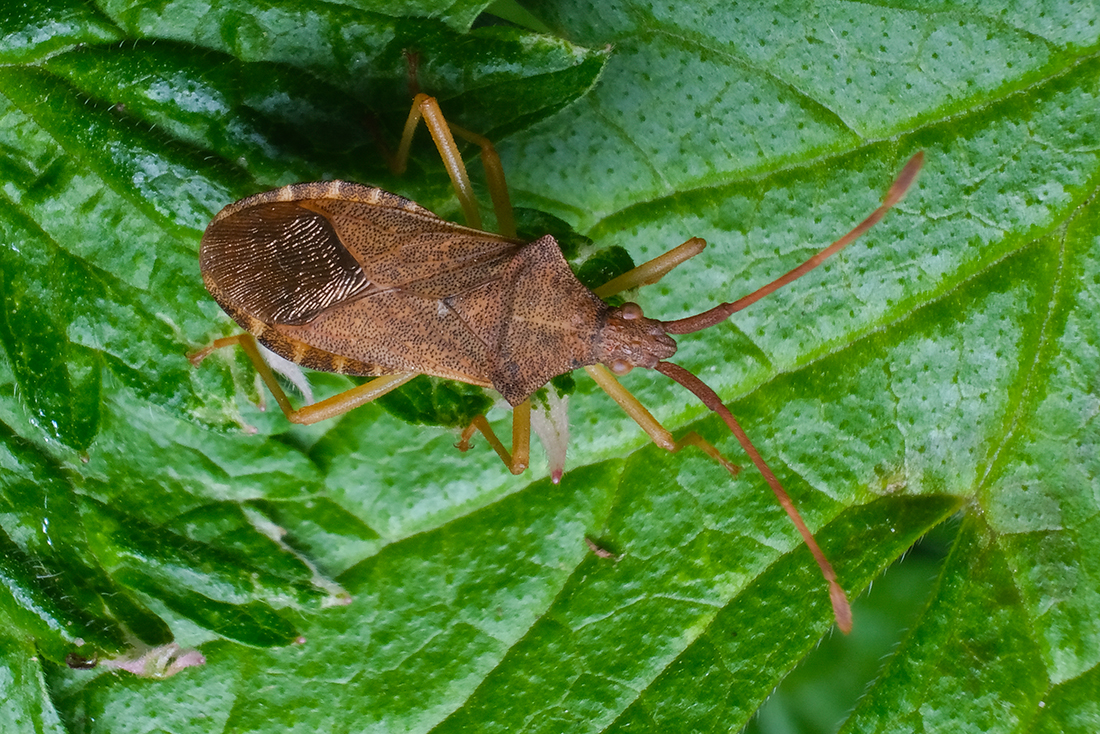 Randwants
Border bug
Fuji X-T4 16-80mm @ 80mm + 31mm extension tubes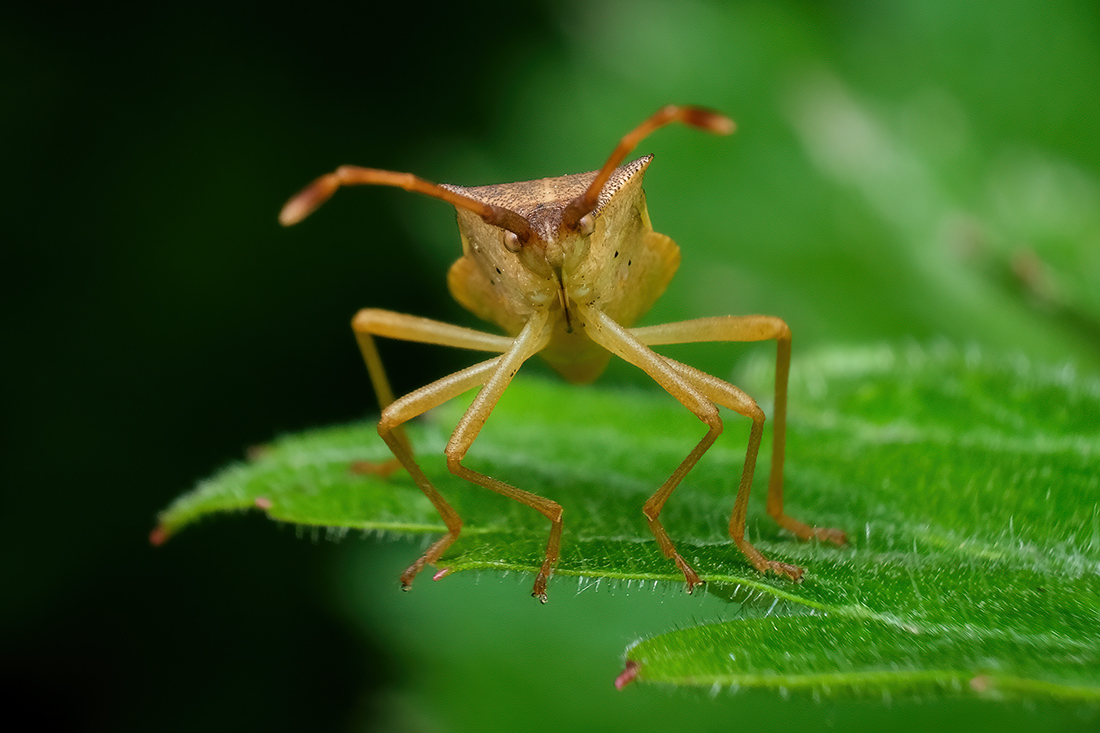 Randwants
Border bug
Fuji X-T4 16-80mm @ 80mm + 31mm extension tubes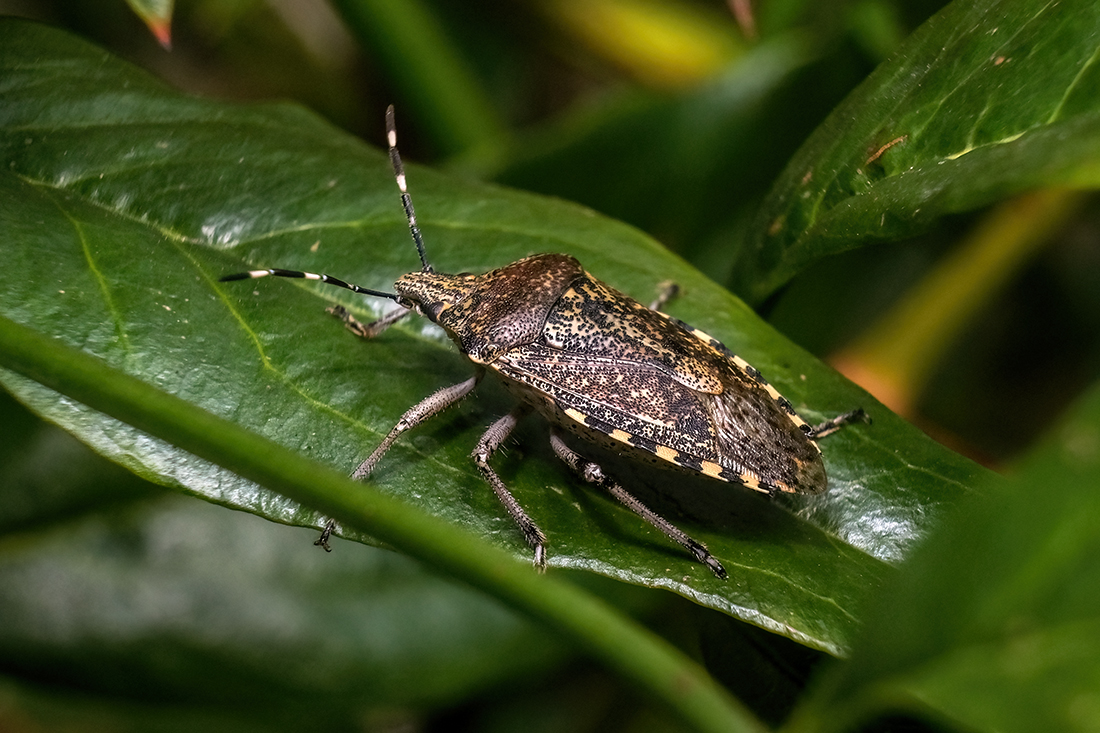 Bruingemarmerdeschildwants
Brown marbled shield bug
Fuji X-T4 16-80mm @ 80mm + 21mm extension tube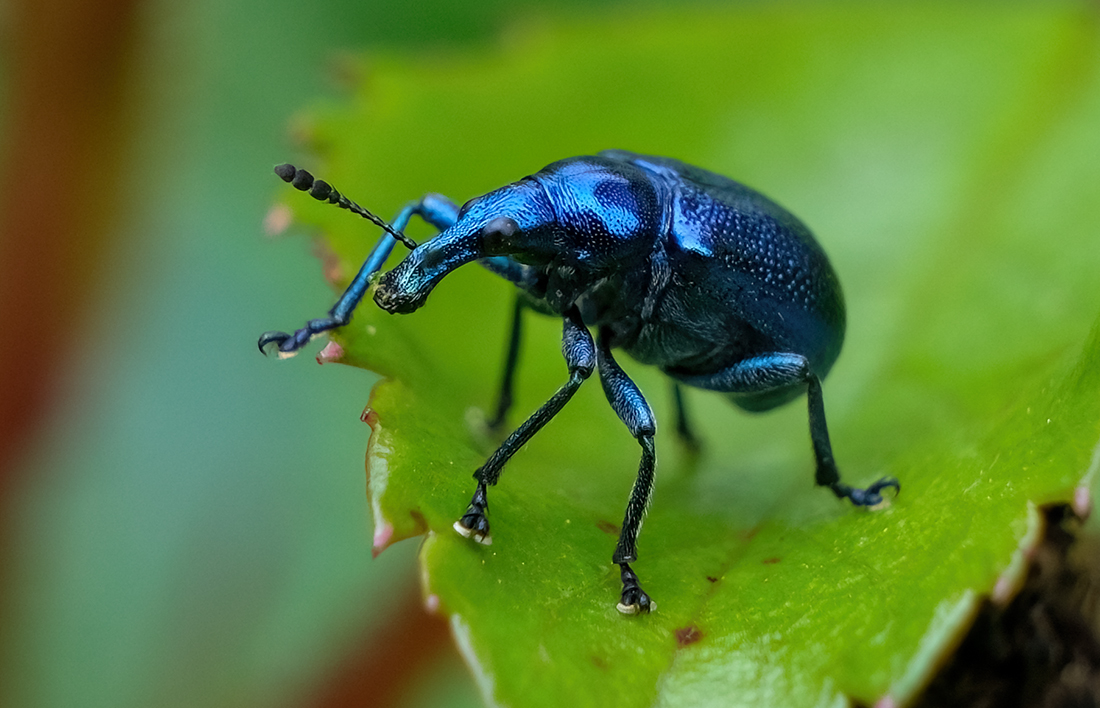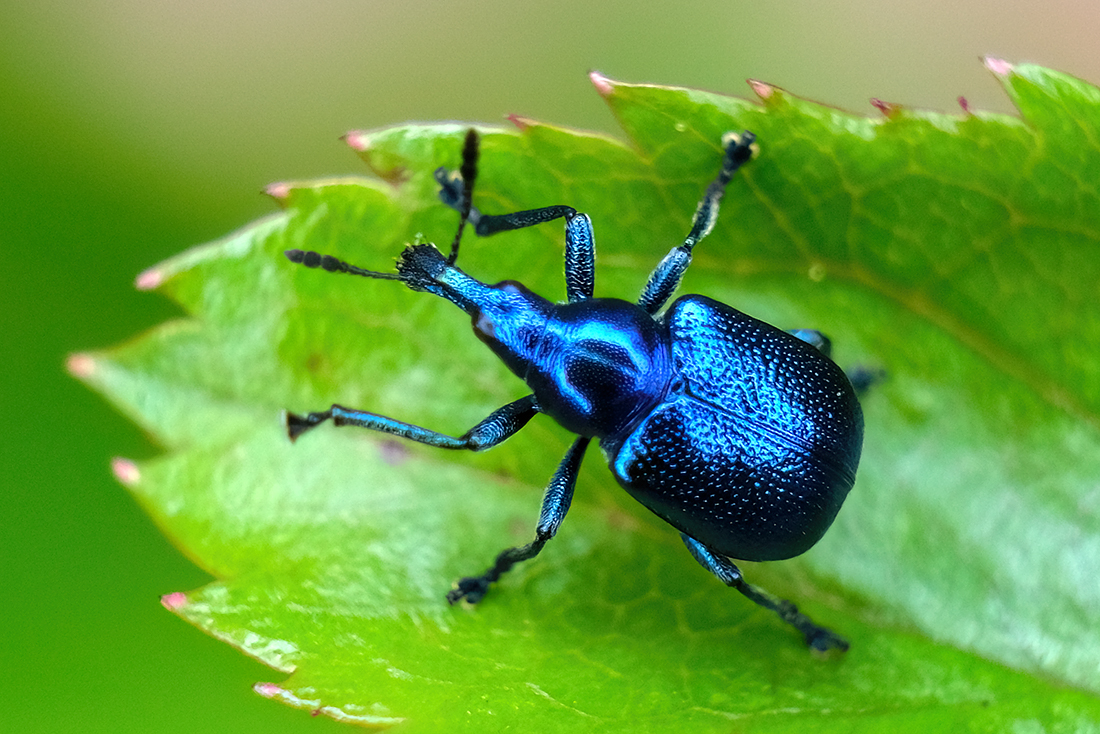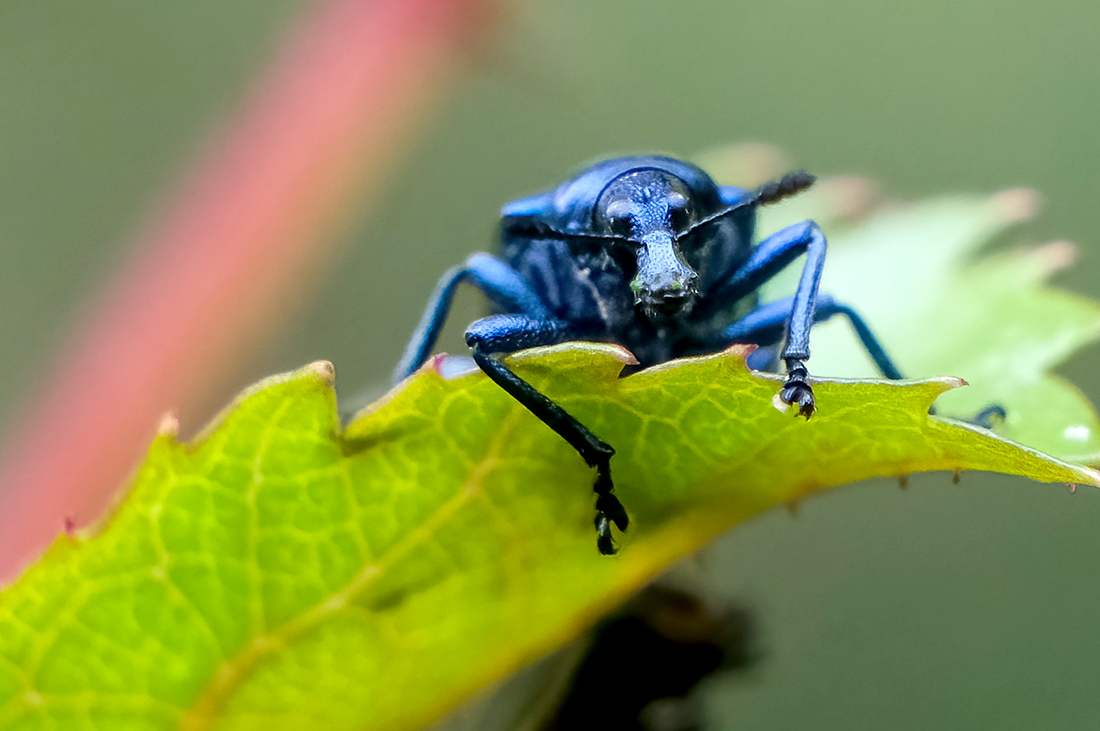 Berkensigarenmaker of Berkenbladrolkever
Birch leaf roller beetle
Byctiscus betulae
Fuji X-T4 16-80mm @ 80mm + 21mm extension tube