The Moon is Earth's only proper natural satellite. At one-quarter the diameter of Earth (comparable to the width of Australia), it is the largest natural satellite in the Solar System relative to the size of its planet. Orbiting Earth at an average lunar distance of 384,400 km (238,900 mi), or about 30 times Earth's diameter, its gravitational influence is the main driver of Earth's tides and slightly lengthens Earth's day. The Moon is classified as a planetary-mass object and a differentiated rocky body, and lacks any significant atmosphere, hydrosphere, or magnetic field. Its surface gravity is about one-sixth of Earth's,  Jupiter's moon Io is the only satellite in the Solar System known to have a higher surface gravity and density.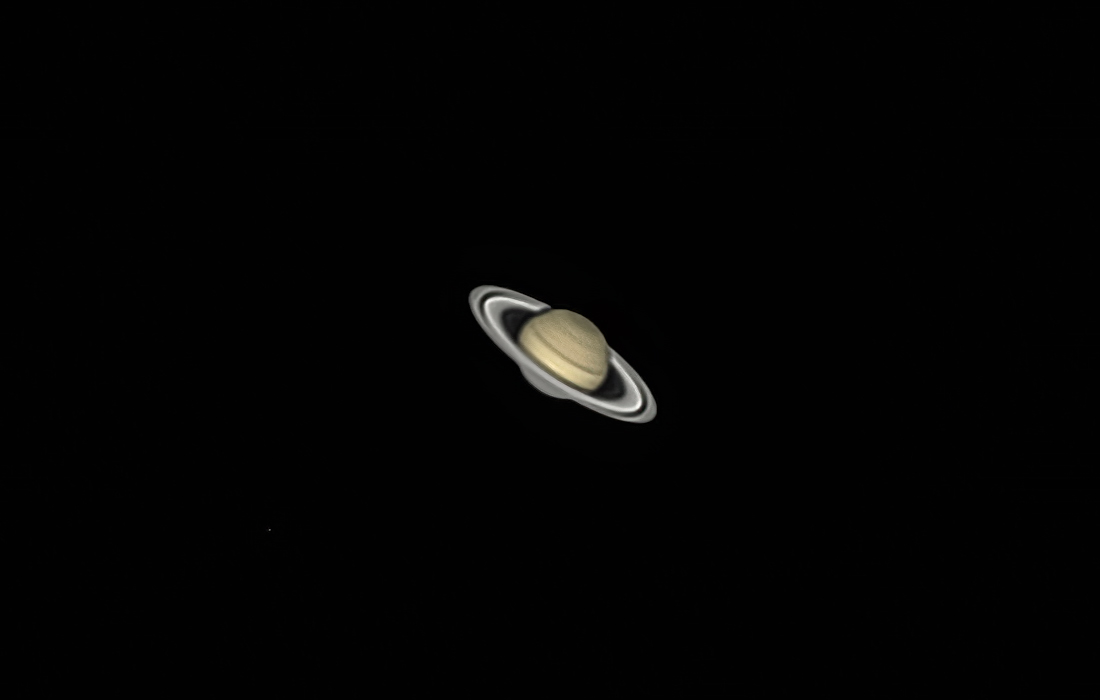 Saturn 10-8-2021 approximately 20 degrees above the horizon.
102mm f11 /1120mm Fraunhofer achromat refractor
UV/IR Filter
ES 3x focal extender
ZWO EAF focuser
ZWO ADC
ASI462mc
---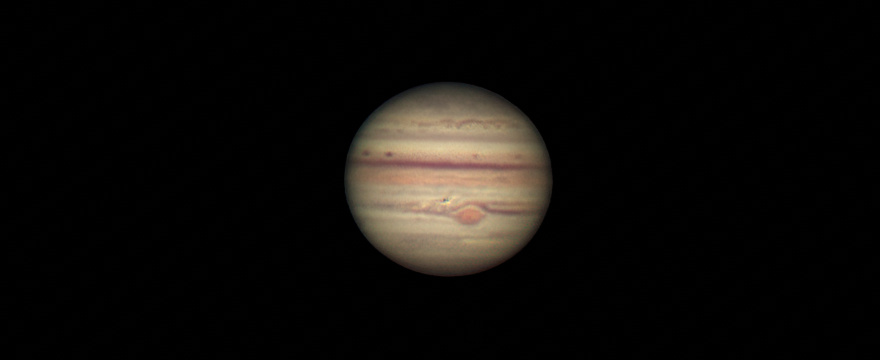 Jupiter 10-8-2021 approximately 24 degrees above the horizon.
102mm f11 /1120mm Fraunhofer achromat refractor
UV/IR Filter
ES 3x focal extender
ZWO EAF focuser
ZWO ADC
ASI462mc
---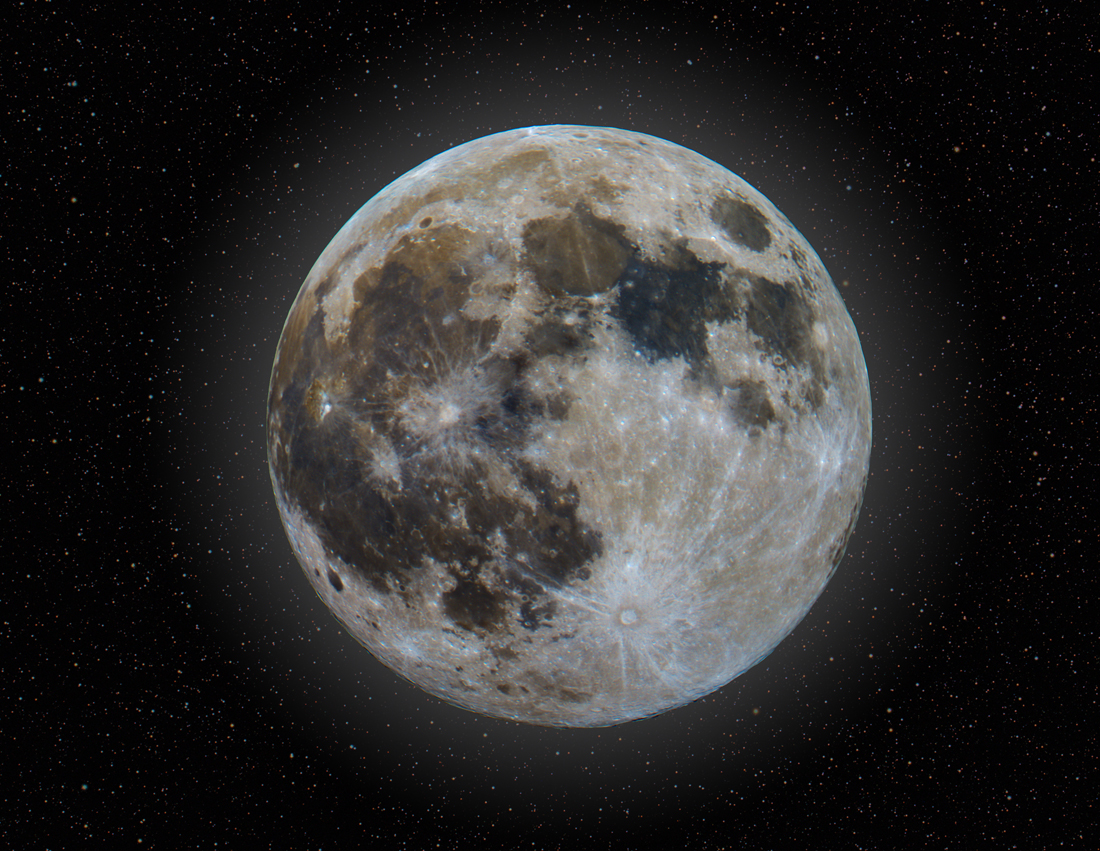 Full moon in colour, 2 panel mosaic
80mm refractor
asi462mc camera
CEM25p mount
Firecapture – AS3! – ImPPG – Affinityphoto – PS
---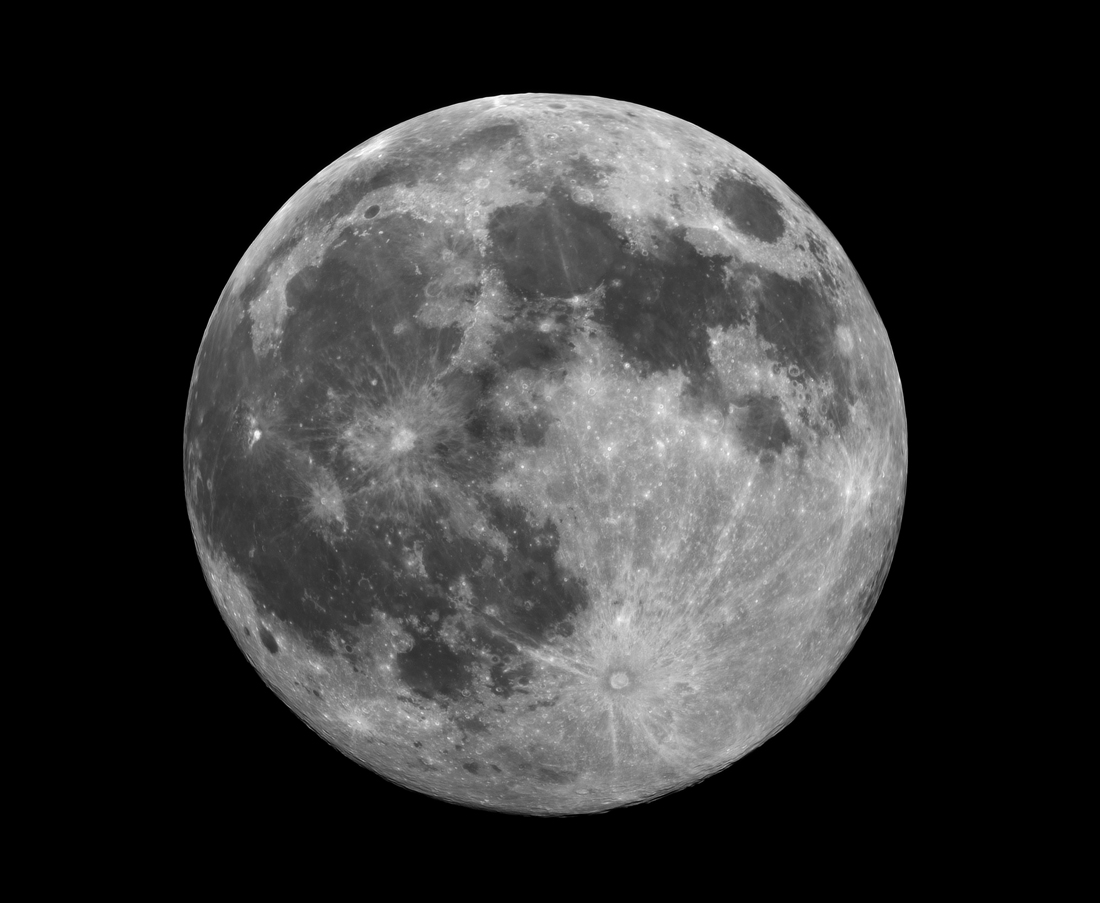 Full moon 26-4-21 – 2 panel mosaic
80mm refractor
asi462mc camera
CEM25p mount
Firecapture – AS3! – ImPPG – Affinityphoto – PS
---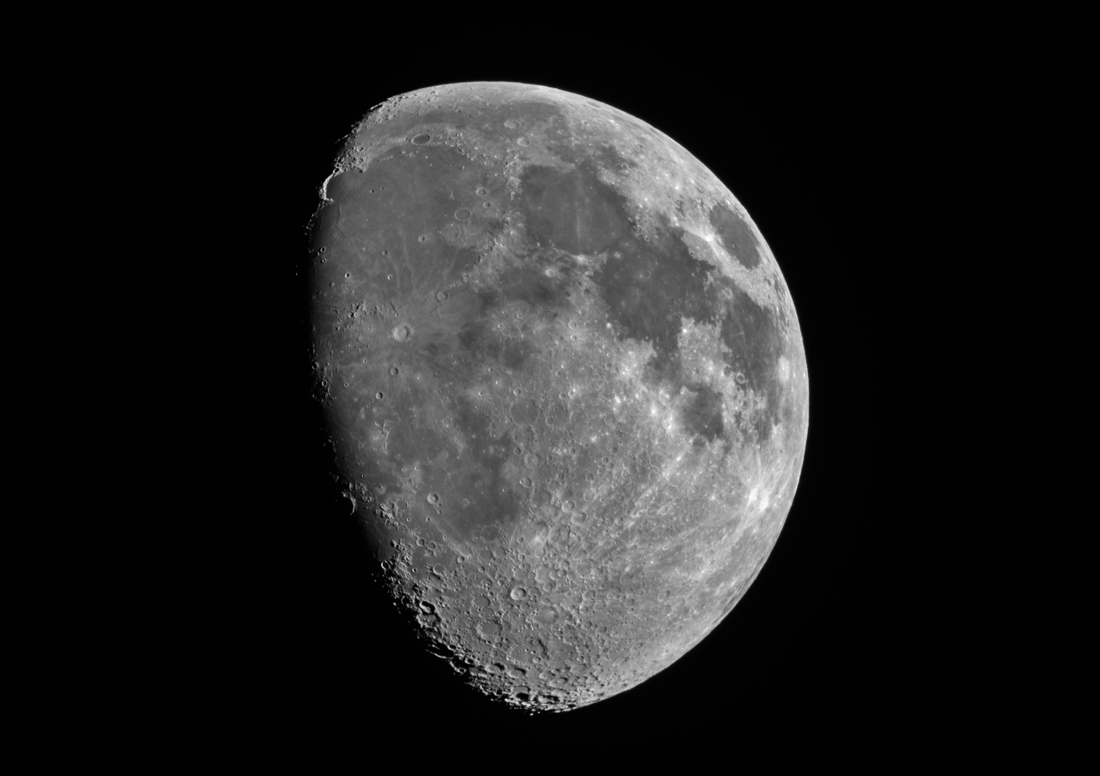 The Waxing Gibbous Moon, 22-4-21, 68,8% illumination, with above left The Golden Handle!
'As the terminator moves across the face of the Moon, a delicate visual effect happens about two days after First Quarter. The Sun lights up the Montes Jura peaks (a mountain range) while, below, Sinus Iridum (Bay of Rainbows) is still in darkness. The result is the appearance of a curved "handle" on the terminator, known as the Golden Handle or Jewelled Scimitar'.
Source: TimeandDate.com
TS 80mm f6 refractor
ASI 174mm camera
CEM 25p mount
Firecapture – AS3! – ImPPG – Affinityphoto – PS
---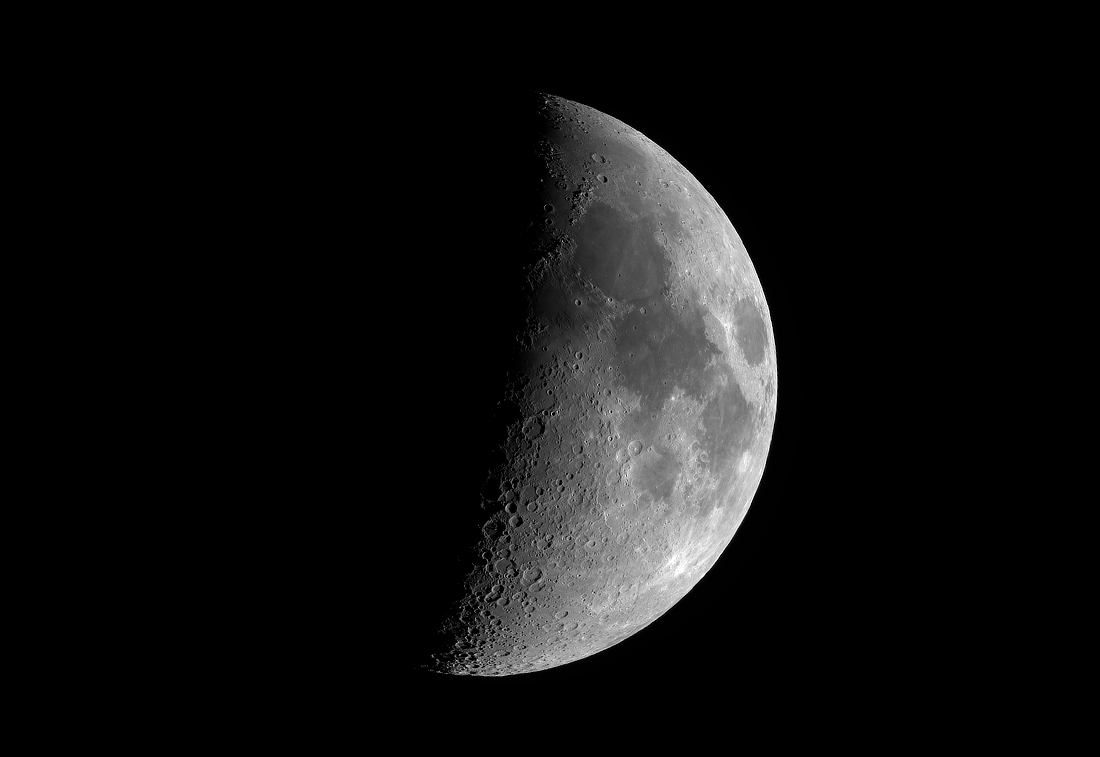 The Waxing Crescent Moon, 19-4-21, 42% illumination
TS 80mm f6 refractor
ASI 174mm camera
CEM 25p mount
Firecapture – AS3! – ImPPG – Affinityphoto – PS
---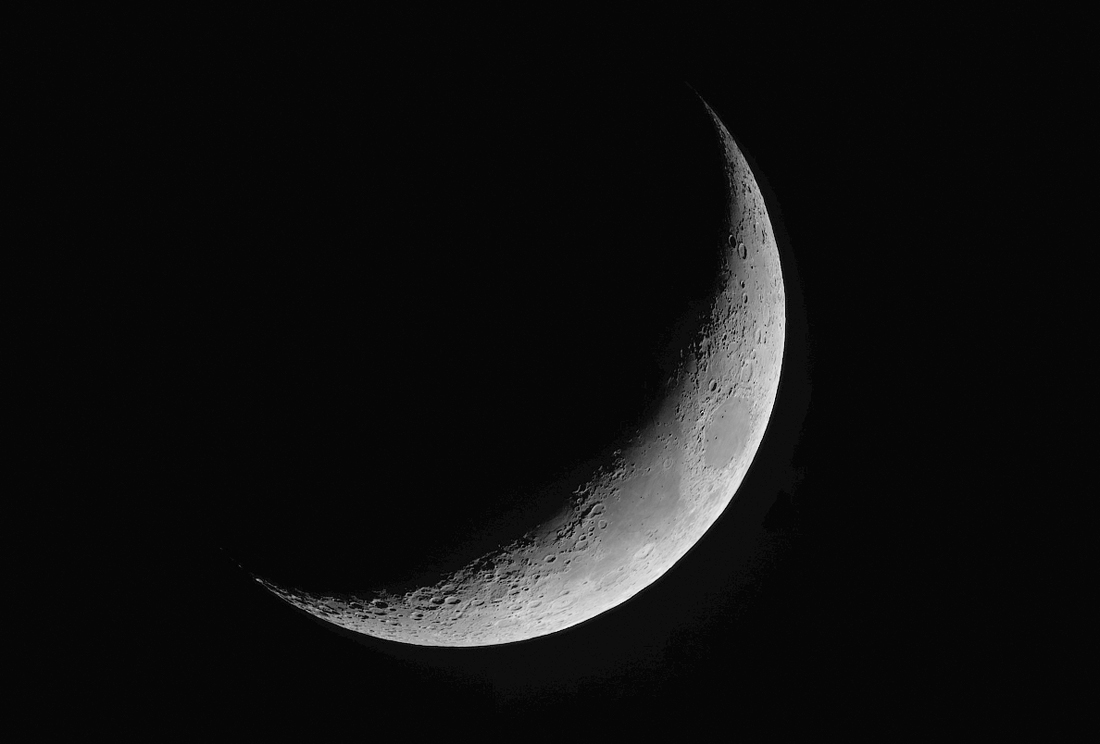 The Waxing Crescent Moon, 16-4-21, 16% illumination
TS 80mm f6 refractor
ASI 174mm camera
CEM 25p mount
Firecapture – AS3! – ImPPG – Affinityphoto – PS
---